411 on H1N1-A Ends Con"flu"sion
Monday, May 4, 2009 | Updated 6:30 PM CDT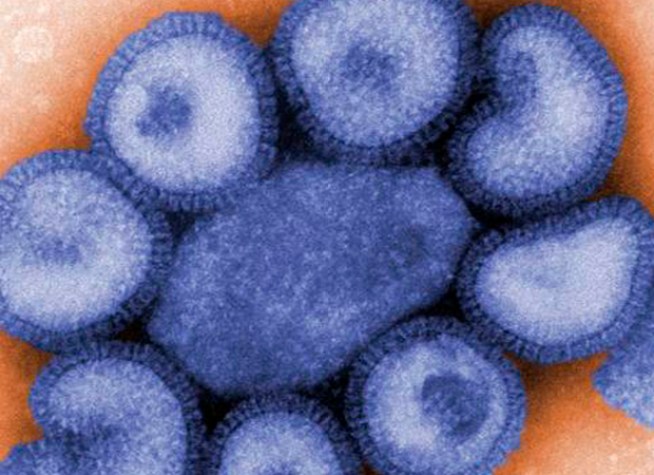 AP
This 2009 image taken through a microscope and provided by the Center for Disease Control and Prevention, shows the H1N1 strain of the swine flu virus.
There have been more than 200 cases of swine flu reported in the United States and one death.
A large number of patients have underlying conditions which would predispose them to seasonal flu, the Centers for Disease Control said.
The Texas Department of State Health Services said Sunday that 43 cases have been confirmed. However, the numbers did not include three cases in Tarrant County that were confirmed as of Saturday night, which brings Texas' total to 46 confirmed cases. The count includes the Mexico City boy who died in Houston.
There are 21 confirmed cases in North Texas.
According to the CDC, an average of 36,000 people die of the seasonal flu every year in the United States, and more than 200,000 people in the United States are hospitalized because of the virus.
More Swine Flu Information:
Key Facts about Swine Influenza
Swine Flu FAQs
Texas Department of State Health Services
U.S. Department of Health and Human Services
World Health Organization Swine Flu Info
Google: H1N1 Swine Flu - Google Maps
CDC emergency is on Twitter

Click here for SAT Testing Cancellations
Texas Education Agency Answers FAQs

Dallas County Info
Confirmed Swine Flu Cases: 7
Click here for school closings
Dallas County Health and Human Services Web site
Garland Health Department
Tarrant County Info
Confirmed Swine Flu Cases: 8
Click here for school closings
Tarrant County Public Health Department Web site
Arlington's H1N1 Influenza Hotline: 817-575-2846
Denton County Info
Confirmed Swine Flu Cases: 1
Click here for school closings
The Denton County Health Department Web site
Collin County Info
Confirmed Swine Flu Cases: 1
Click here for school closings
Collin County Health Care Services Web site
Plano Health Department
Johnson County Info
Confirmed Swine Flu Cases: 4
Click here for school closings
(Updated 11:50 a.m. Sunday)