The National Weather Service confirms four separate tornadoes touched down in Kaufman and Van Zandt counties Wednesday, including three near Canton.
The NWS said storm survey teams in Van Zandt County found three separate tornadoes all spawned from the same storm.
The first, an EF-2 with winds between 120 mph and 130 mph was confirmed near Whitton was followed by another that hit Canton proper. The second twister was an EF-1 with winds up to 100 mph. The third tornado, also an EF-1, hit northeast of Canton with winds up to 90 mph.
A fourth tornado touched down in Kaufman County, near Kemp and Mabank, and was given a preliminary rating of an EF-2, the NWS said. That twister had maximum winds between 125 mph and 130 mph.
Four other tornadoes have been confirmed and rated by the NWS Thursday, including three EF-0s in Rockwall, Krum and Saginaw and an EF-1 in North Fort Worth.
The tornadoes were part of a larger outbreak of twisters that swept through parts of northern and eastern Texas Wednesday, leaving scattered reports of damage but only one minor injury.
The National Weather Service said in a statement that strong low-level instability allowed some of the thunderstorms to become severe and that it has received numerous reports of wind damage, hail and a few tornadoes.
Drone Video Captures Canton Tornado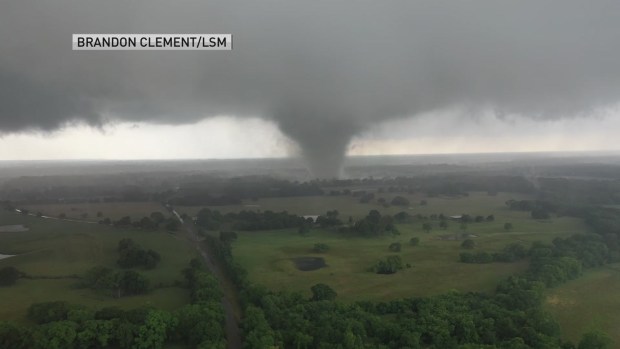 The weather service said crews would continue surveying areas of damage on Thursday before providing official confirmation on tornadoes and wind speeds.
In Kemp, the tornado near Cedar Creek Lake was a harrowing experience for one couple, hunkered down inside the home they just moved into.
"I've never been in a tornado before," said Ralph Wernli. "But all of a sudden, as loud as it was, I knew exactly what it was."
Texas SkyRanger Over Tornado Damage in Van Zandt, Kaufman Co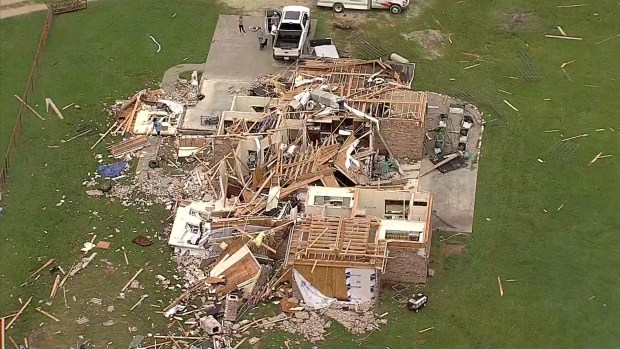 Wernli, and wife Jennifer just moved into their home near the 8th tee box at Cedar Creek Country Club in Kemp two weeks ago. With the tornado bearing down, the couple ran toward their safe spot -- a room off their garage.
"It was either trying to push me in or suck me out," he explained. "So I grabbed the door frame, about that time the door slammed as hard as it could against my hand."
Wernli needed 13 stitches in one finger and 21 stitches in another, which was also shattered.
Their home wasn't the only one damaged.
"Boy I'll tell you, this looks like a disaster area," said Rudy Russ, who moved to Texas from California about two years ago.
The golf course Russ plays was unplayable Thursday. Hazards include dozens of trees, shredded and uprooted by powerful, spinning winds. Russ could see it from his own home.
"It was swirling and we saw a lot of debris," he said. "I mean, leaves and branches and all of that."
Sharla Vrzalik owns a vacant lot right next door to the Wernli's. She's trying to sell it. She no longer has to clear the trees from the property. The tornado took them all down.
"It's sad," she said. "Horrific. It's a sad sight to see."
As fast as the tornado came and went, people in this neighborhood got busy. Grabbing chainsaws, rakes and using tractors, they began the task of cleaning up. Tim Lilly sent a crew from his home restoration business to the Wernli's -- no charge.
"People just come together," said Lilly. "Help each other out and do whatever it takes to help."
It's not exactly how the Wernli's hoped to meet their new neighbors. But despite the rude welcome, it already feels like home.
"There's no words to explain how thankful we are. It just brings you a lot of comfort," said Wernli. We moved into a great community. Other than the tornado, we moved into a great community."
Damage, Tornado Photos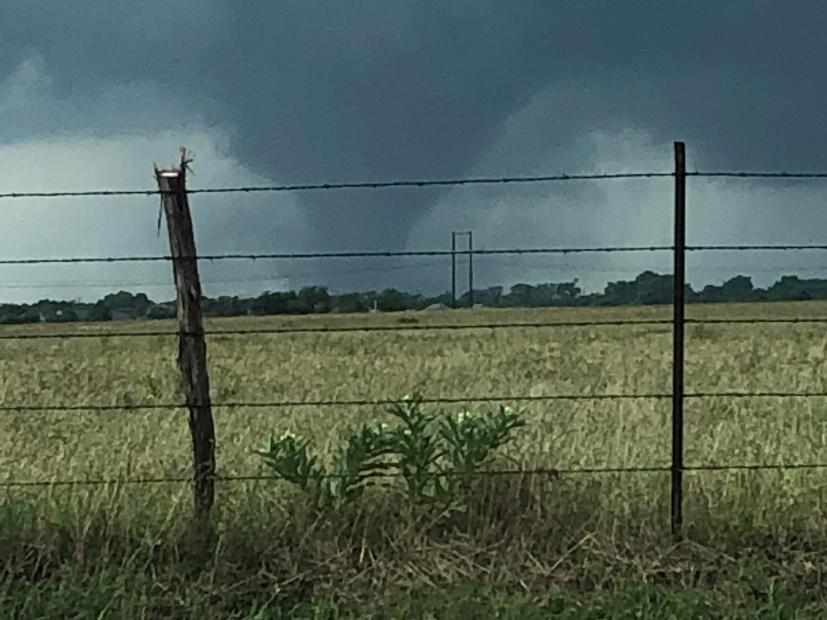 Pictures of Funnel Clouds on May 29, 2019
Storm Damage Photos - May 29, 2019
Storm Videos
NBC 5 Drone Surveys Damage to Homes in North Fort Worth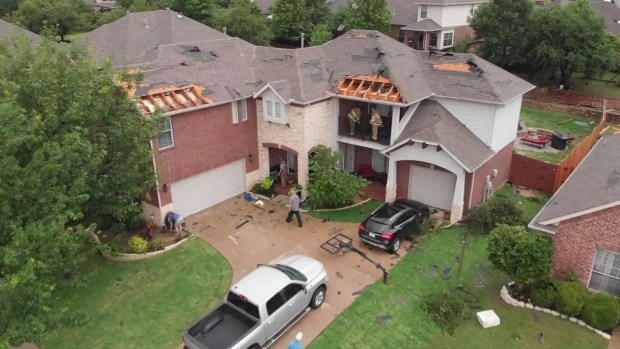 Rotating Wall Cloud Caught on Camera in Rockwall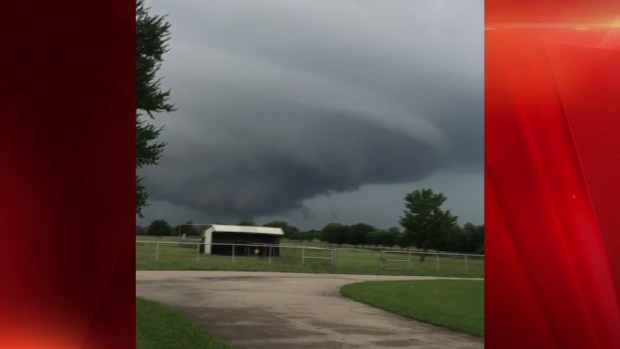 Latest Video Forecast
Read the latest forecast information from NBC 5's team of Weather Experts here.
Before the Storm
Stay Connected. Download the NBC DFW App
Charge your phones and tablets so that if you lose power you can still watch live weather coverage in the App.
Weather Safety