A storm survey team with the National Weather Service confirms Thursday a weak tornado touched down in Rockwall Wednesday.
The survey team said the Rockwall twister was an EF-0 with a maximum wind speed of 70 mph.
Minor damage, the NWS said, was reported at the Leon Tuttle Athletic Complex.
Earlier in the morning, NWS survey teams confirmed two EF-0 tornadoes touched down in Saginaw and Krum and that a brief EF-1 tornado touched down in North Fort Worth, where severe winds caused roof damage in the Heritage Trace area. The National Weather Service said the tornado left a path of damage reaching about a half mile with maximum winds of about 90 mph.
The tornadoes were part of a larger outbreak of twisters that swept through parts of northern and eastern Texas Wednesday, leaving scattered reports of damage but only one minor injury.
The National Weather Service said in a statement that strong low-level instability allowed some of the thunderstorms to become severe and that it has received numerous reports of wind damage, hail and a few tornadoes.
The weather service said crews would continue surveying areas of damage on Thursday before providing official confirmation on tornadoes and wind speeds.
Storm Damage in North Fort Worth
Twisters were reported from Fort Worth to Greenville and south to Canton, Kemp and Mabank between 2:30 p.m. and 5:30 p.m. Wednesday. Dozens of funnel clouds that didn't reach the ground were also sighted, with many people sharing their storm pictures to NBC 5 through iSee@nbcdfw.com.
On the northern shore of Cedar Creek Reservoir, about 50 miles southwest of Dallas, a reported tornado caused significant damage in a lakeside subdivision. Steve Howie, emergency management coordinator for Kaufman County, said one person suffered minor injuries in the Cedar Creek Country Club subdivision. He also said many downed trees are making roads impassable in the area.
Canton Wakes Up to Tornado Cleanup Thursday After Storms
In Canton, about 55 miles east of Dallas, a tornado caused major damage to the exterior of a gas station and convenience store. The Texas Thunder Truck intercepted the twister as it crossed Texas Highway 19, just moments after it swept through the central core of the town.
Weather Service to Survey Tornado Damage in Canton
Damage, Tornado Photos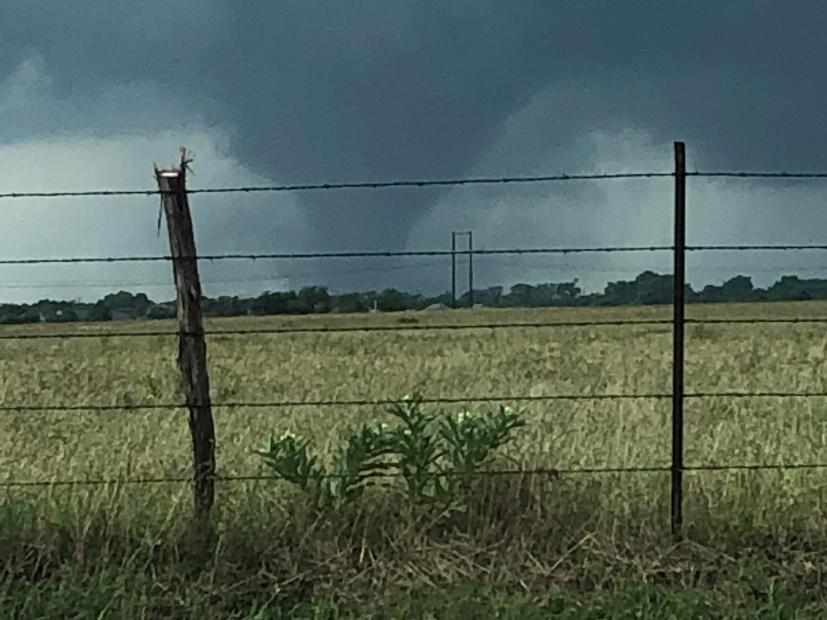 Pictures of Funnel Clouds on May 29, 2019
Storm Damage Photos - May 29, 2019
Storm Videos
NBC 5 Drone Surveys Damage to Homes in North Fort Worth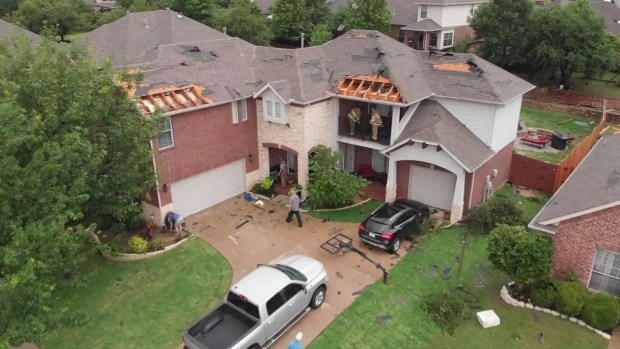 Rotating Wall Cloud Caught on Camera in Rockwall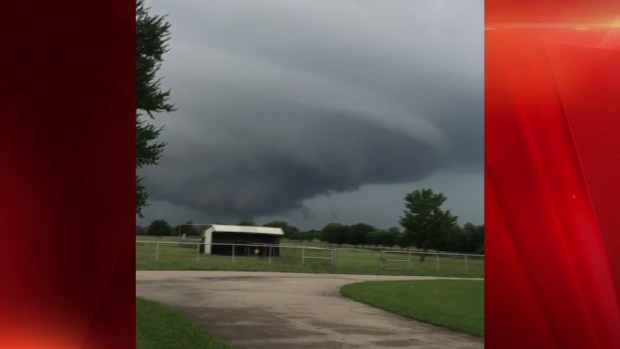 Latest Video Forecast
Read the latest forecast information from NBC 5's team of Weather Experts here.
Before the Storm
Stay Connected. Download the NBC DFW App
Charge your phones and tablets so that if you lose power you can still watch live weather coverage in the App.
Weather Safety