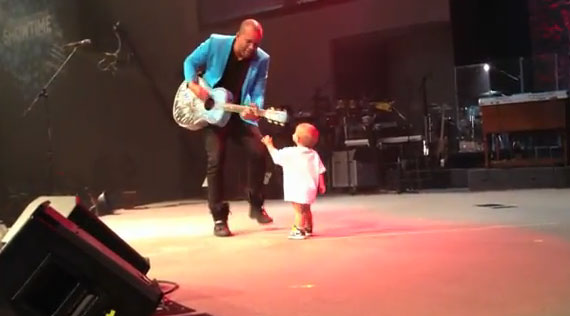 A toddler from Irving could become the latest Internet sensation; he's racking up views on YouTube.
The Today Show showed the video of little Ethan Anderson cutting a rug during its "What's Trending Today" segment Monday morning.
Country singer Coffey Anderson was on stage at a New Year's Eve concert at Calvary Church in Irving when in the middle of "Brown Eyed Girl" his 17-month-old son stole the show with his dance moves.
See video below -- we recommend watching the solo dance at the 1:00 mark.
Anderson let the music play as the audience cheered little Ethan and his pacifier on, at one point he even turned to him playing the guitar and said "go baby" which seemed to get the toddler moving more.
Anderson posted the video on YouTube with the message, "Mom let him go and look at how he moves like a PRO."
As of this writing the video has had nearly 500,000 views.