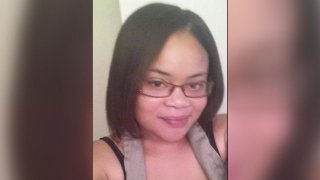 Yolanda Carr's daughters are speaking out for the first time since her death on Thursday.
Carr is the mother of Atatiana Jefferson, a woman who was fatally shot by a Fort Worth police officer in October 2019.
Yolanda Carr passed away Thursday morning in the Fort Worth home where a city officer shot her daughter, according to lawyer Lee Merritt. He said she had been hospitalized for weeks due to congestive heart failure, which she was struggling with even before Atatiana's death.
"We hoped she would pull through," said Merritt,. "It cannot be underplayed the role Atatiana's death had on Yolanda's health."
While the official cause of death hasn't been determined by the medical examiner, the family said Friday they presume it was due to her ailing health.
"She was devastated, she went into the bedroom every day where my sister was assassinated. She watched the videos to YouTube. We tried to keep the news off but she always found a way to get a link. She was devastated," said Carr's daughter, Amber Carr.
Carr's other daughter, Ashley Carr, spoke about the pain her mother endured in her final months
Local
The latest news from around North Texas.
"That was her child, she was a mama bear to the children," she said. "She wanted to make sure that it was all taken care of and that was her whole thing was to make sure that we could get justice for my sister's death."
Jefferson, 28, had recently moved into her mother's home to care for her when she was shot through a window by Officer Aaron Dean. Carr was hospitalized when her daughter was killed and had been missing a "critical" caregiver since, Merritt said.
Adding the heartbreak, Jefferson's father -- Marquis Jefferson -- passed away just two weeks after his daughter's funeral.
"They've been reeling from one tragedy to the next," Merritt said of the family.
Dean, now 35, shot Jefferson through a back window after responding to an early morning call about an open front door. On body camera footage of the call he cannot be heard identifying himself as police before firing into the house.
He resigned in the days after the shooting and has been charged with murder. A trial date has not been set.
Her funeral is set for Jan. 18 at 11 a.m. at St. John Unleashed at 1701 W. Jefferson St. in Grand Prairie.