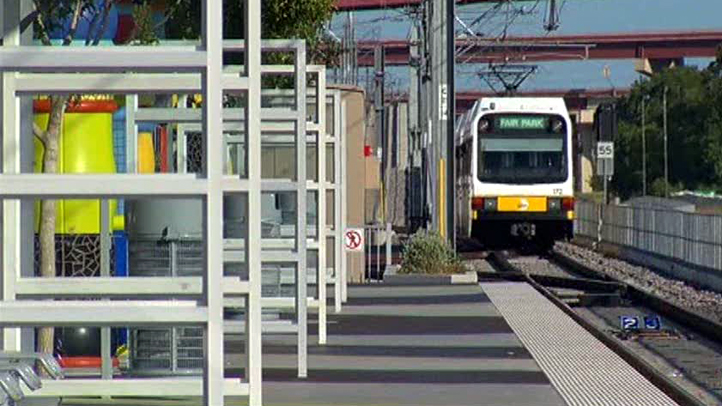 Riding Dallas Area Rapid Transit could cost some commuters before they even hop on the train.
A DART committee approved a pilot program that would charge commuters who don't live in the 13 cities the agency serves to park at two stations.
The proposal would allow DART to charge $2 per day to park in the lots at the Frankford Station in Carrollton and the Parker Road Station in Plano. Commuters could pay a monthly fee of $40 or $60 for reserved parking.
Local
The latest news from around North Texas.
DART officials said some businesses near the two stations have complained about DART riders parking in their lots when the stations' parking is full.
"To suggest that this is a new funding mechanism put in place by DART purely to raise money is really unfair, because the issue was raised originally because the parking lots were full," DART spokesman Mark Ball said.
DART currently serves Addison, Carrollton, Cockrell Hill, Dallas, Farmers Branch, Garland, Glenn Heights, Highland Park, Irving, Plano, Richardson, Rowlett and University Park. Commuters living there would not have to pay to park at the Frankford or Parker Road stations if the parking proposal is approved.
"We had people parking in city streets and the neighborhood and being towed, and the question became, 'How many of those cars are owned by people that live in service area and people who don't?'" Ball said.
But some daily commuters who don't live in the 13-city service area said they don't like the proposal.
Becky Mendez, who lives in Little Elm, said she rides DART to save money. But the thought of spending her saved money on parking could have her driving to her workplace in downtown Dallas again.
"It takes about an hour and a half for us once we leave the house to get downtown, where I can make it in 45 minutes if I were to drive," she said. "I'm going to have to do redo the finances to see. I mean, my time is money as well, and I would save a lot of time if I drove in."
DART officials said that if the plan is approved, the agency would start soliciting bids from parking management companies. A share of the money would go to the private management company, and the rest would go to DART.
DART's board will vote on the measure at next month's meeting.