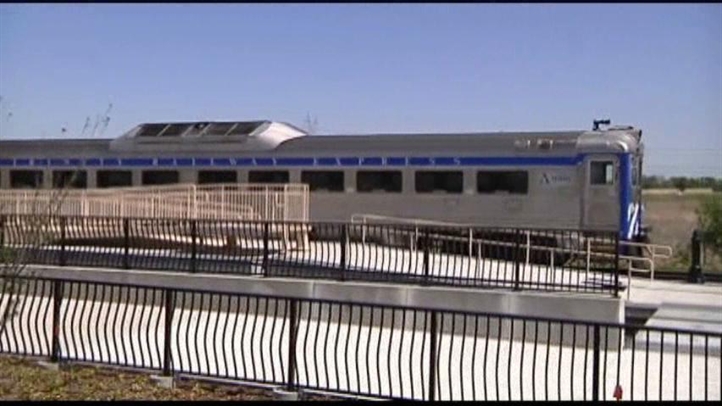 North Texans will finally get the chance to board the A-train this weekend.
The Denton County Transit Authority is putting the finishing touches on the passenger line that will run from Downtown Denton to the Trinity Mills Dart Station. Local businesses have anxiously been waiting for this major development.
Weinberger's Deli is in the right place at the right time. Chef Jarrod Berger said this was no accident.
Local
The latest news from around North Texas.
"The people that were moving in here obviously knew the train would be here eventually. A lot of people believe that getting in on the ground floor of an area like this would be a profitable move," Berger said.
"I can't think of an area of town that I would have rather moved to," Gene Hartman at the Campus Barber Shop said.
The Downtown Denton A-train station is just a few blocks away from these businesses on Hickory Street. It's an area of town rapidly grew in anticipation of the train.
"Any time that you get more traffic flow, increases your chances of increasing business a little bit," Hartman said.
The wait will be over in just a few days. The A-Train opens for business Monday, June 20, and on Saturday, June 18, the community is invited to celebrate its arrival and get a taste of the tracks.
"We will have bands, food vendors, local community businesses set up at all five of our rail stations. We will give people the opportunity to ride the train from noon to 6pm that day," Dee Leggett with DCTA said.
Leggett said this project has been in the works for 10 years, and its full economic impact is yet to be seen.
"The grand scheme will take 5-10 years to get there, but there is definitely going to be some immediate results."
For a complete schedule and routes, visit the official DCTA website by clicking here.