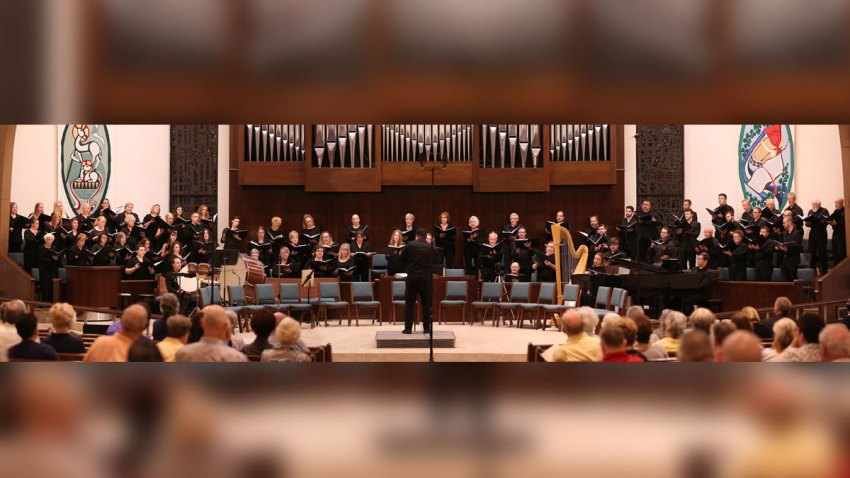 Twenty-eight years after his death, Leonard Bernstein remains a cultural icon, revered as the passionate master of the Broadway musical, orchestral music, opera and ballet.
To celebrate the centennial of his birth, Verdigris Ensemble reveals the musical genius' humanity with Lenny, Lenny, Lenny, a choral concert featuring the innovative choir and the Temple Emani-El Choir on October 21 at Temple Emanu-El in Dallas.
"Rather than just playing his music and singing his music, we're showing the relationship between the music and his life events," Sam Brukhman, Verdigris Ensemble's founder and artistic director, said.
Verdigris Ensemble is pairing Bernstein's music with an extensive collection of Bernstein's personal letters to and from friends and family, published in 2013. The combination of the music and letters reveal an intimate portrait of the man who composed West Side Story and regularly conducted the nationally televised Young People's Concerts.
"In this day and age, we tend immortalize certain people without realizing they have other sides and the same exact struggles we do," Brukhman said. "He was a brilliant musician. He was a brilliant composer, but he was also a human that struggled with all sorts of different things."
One of his letters reveals his frustration at Harvard, calling it immature. In this concert, his letter of exasperation is paired with the witty song cycle, I Hate Music: A Cycle of Five Kid Songs. Towards the end of his life, he writes his mother about his illness and she replies with a mother's dedicated and comforting love.
That letter complements with "Nachspiel" from Arias and Barcarolles, a piece originally written for his mother's 88th birthday before a wordless version was added to his last major work. Bernstein's greatest struggle was his sexuality. A letter from his wife, Felicia Cohn Montealegre, explains she knows about his attraction to men, that she loves him despite it. That poignant realization accompanies "Somewhere" from West Side Story.
The concert includes a selection of well-known Bernstein works, such as Chichester Psalms and Mass, but there are also lesser-known jewels including solos, choral works and sacred synagogue pieces. Brukhman didn't want Lenny, Lenny, Lenny to be what he calls a "park and bark" concert. He added movement with singers interacting with the soloists to accentuate the emotional gravity of familiar music.
"His music is catchy and simple, but it's also complex with regard to the emotional material he's talking about," Brukhman said. "It's about how do we interact and show the audience how the music is relevant to the letters we're printing in the program."
Bernstein's appeal stretches across the generations and his centennial is a moment to celebrate his passions, his creativity, his struggles and his vulnerabilities as only he can express them. "It's a unique opportunity to hear the composer speak through his music and his letters," Brukhman said.
This concert devoted to a legendary composer comes as Verdigris Ensemble launches a search for fresh talent with its ION Young Composer Competition. "We are looking for the next Leonard Bernstein, the Texas Leonard Bernstein," Brukhman said. The competition is accepting submissions from young DFW composers, ages 13-25, until December 31. Winning composers will be awarded $250 and their compositions will be featured in Verdigris Ensemble's "Faces of Dallas" concert in April, sponsored in part by the Dallas Symphony Orchestra's SOLUNA festival.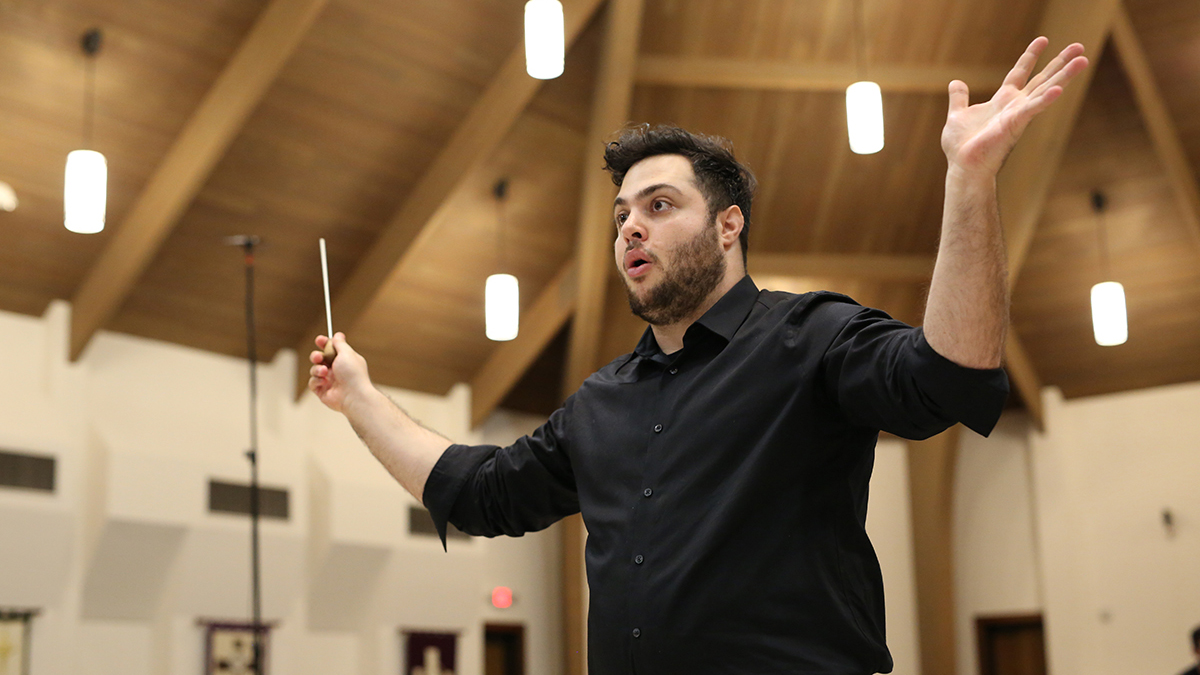 Since moving to Texas from New Jersey, Brukhman has noticed a lack of native Texas choral composers. "With ION, we want to not only give a voice to young people in a professional organization, but we're also looking to develop a really unique choral voice in Dallas and in Texas," Brukhman said.
Choirs around the country commission pieces from local composers and with prominent recordings and exposure, those composers rise to national prominence. Brukhman hopes Verdigris Ensemble can establish a similar professional relationship with the winners of the competition.
"I see this competition as an opportunity for young composers to get their foot in the door and then eventually we can commission them and use them for future projects and cultivate other ideas with them," Brukhman said.
The scientific name of the competition reflects the associations Brukhman hopes to establish. "Ions are constantly scientifically looking for connections to other things and that's the idea behind this entire competition," he said. "We want to make connections and we want to give connections to young people to have the opportunity to have their voices heard."
Learn more about Lenny, Lenny, Lenny: VerdigrisMusic.org
Submit a composition for ION Young Composers Competition: VerdigrisMusic.org/ION
Copyright FREEL - NBC Local Media