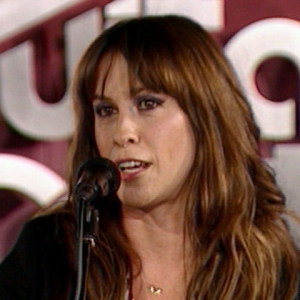 "I had a vision, an idea and it went beyond me," Susan Sargeant, the producing artistic director of WingSpan Theatre Company, said as she explained the formation of her theater. Her vision to use theater to tell a woman's story continues this fall with Breadcrumbs by Jennifer Haley.
When Sargeant and her husband, Lowell, moved to Dallas in the early 1980s, Sargeant was eager to perform and took stock of a few major theatre companies and a handful of emerging theatre companies that made up Dallas' theatrical landscape.
The Dallas theater industry is a welcoming professional arena for women as it was largely founded by one: Margo Jones. Her 125-seat theater-in-the-round in the late 1940s and early 1950s is credited for launching the American regional theater movement and on her shoulders stand many female artistic directors, actors, and theater professionals making their career in Dallas today.
In the early 1990s, Sargeant became an artistic associate with New Horizons Theatre Company, a theater company based at Bath House Cultural Center interested in producing plays by and about women. Beverly Jacob Daniel, the artistic director of New Horizons Theater Company, became a friend and an important mentor to Sargeant. While working at New Horizons, Sargeant learned all aspects of producing an independent theater company and the creative power of the female perspective.
"Women as a group and their willingness to collaborate is a powerful entity. Partnerships are so important and directors aren't dictators. When I direct, I value everyone's opinions from designers, actors and playwrights as presented in the script," Sargeant said.
When New Horizons closed in 1996, Sargeant considered the woman-centric plays left unproduced by New Horizons and in 1997, she launched WingSpan Theatre Company at the Bath House Cultural Center with The Last Flapper.
As a producer, Sargeant knows what she wants in a play and Breadcrumbs fit all of her criteria.
"I look for a show to fit into the space. It's small and there's an opportunity to have an intimate experience with the story. I always look for significant roles for women and Breadcrumbs has a mature role for a woman which counterpoints with a new generation. The structure is different and captivated me from the first page," Sargeant said.
The 75-minute play uses fairy tale iconography to tell the story of Alida, a brilliant fiction writer trying to finish her autobiography as dementia tangles her memories and Beth, her caretaker who is attempting help Alida while learning from her.
"So many fairy tales involve little girls who are lost, who must rise to certain challenges. They are true heroine stories, and influenced me greatly as a child. Unfortunately, many of them end with Prince Charming and Happily Ever After. I wanted to get inside the 'genre' of the fairy tale, write something that would still have heroines, but apply to contemporary life," playwright Jennifer Haley explained.
Haley wrote a play in graduate school called Gingerbreadhouse as her first attempt to write about the struggles of women and experiment with language. Alida and Beth were two of the five female characters in that initial show and a couple of years after leaving graduate school, Haley decided to develop those characters' storyline into its own show.
"There was something in it about the profound effect women can have on each other, both positive and negative, that made me focus on them," Haley said.
Stephanie Dunnam will play the role of Alida in Breadcrumbs. Dunnam admires certain attributes of Alida. "She is telling stories about herself without revealing everything. She doesn't care about celebrity. Instead she is concerned about telling the stories. I'm a purveyor of words and playing a writer dedicated to telling stories is a dream role," Dunnam said.
Haley reveals more about the importance of words to Alida in this play. "The metaphor of 'breadcrumbs' as 'words', which we string together to give meaning to our lives, worked well for this play. What happens when the breadcrumb trail runs out? How do we define ourselves?" Haley said.
The changing role of women in theater and the way women are portrayed on stage is something Dunnam has been experiencing for decades. She saw The Heidi Chronicles for $10 and it made a significant impact.
"My reaction was pretty simple. I thought, 'It's just about a woman!' Later, I realized that was the point. I learned you don't have to follow anyone else's agenda. Choice is important," Dunnam said.
Dunnam went on to play the title role in The Heidi Chronicles and as her career has evolved, she has tried to encourage young women coming up in the field while being grateful for the pioneering women who broke ground before her.
While she notes the sexism in films and television, Dunnam does not feel there are many limitations in theater for women. She argues theater needs women. "Who else is going to bring theater to the cowboy state?" Dunnam implored.
Catherine D. DuBord tackles the role of Beth, an emotional opposite to Alida. "Beth operates from an emotional place first. Gradually she learns the value of herself and the value of going after what she wants. Beth is a survivor. In fairy tales, going into the woods represents facing something challenging and dark about yourself. She has this willingness to look at herself, put in the work to learn about herself, and an ability to love without condition. When Beth comes out of the woods, she is a transformed woman," DuBord said.
By the end of the show, Beth sees opportunities for herself because of her relationship with Alida.
As a younger female actor, DuBord appreciates the work of those who came before her. "Because of the walls they broke down, I can go forward," DuBord said. Mentors have played important roles in the careers of Sargeant, Dunnam, and DuBord, but one of DuBord's most important mentors came from the academic world.
As a student at Southern Methodist University, DuBord was not instructed by women until she did an independent study with Leslie Brott, a nationally ranked professor now teaching at Utah State University. She appreciated the female perspective on the industry and they remain in contact.
DuBord has been invited to speak to acting students at Southern Methodist University and male students have approached her about being a mentor, but not female students.
DuBord always looks for female mentors and stresses the importance of networking within the industry to advance the role of women in theater. "I think we've started down the right path, but I'd like to see more conflicted, deep roles for a modern woman finding her place in the world," DuBord said, while arguing Dallas is the perfect place to develop those important roles for women. "Dallas doesn't have to cater to the old guard. Dallas can risks that bigger markets can't take yet."
Creating those more complex roles for women was Jennifer Haley's impetus for writing. "As an actress in college at the University of Texas in Austin, I was so disappointed with the kinds of roles that came along. They were small, often dull, often prostitutes. So I wrote a play with two strong female roles, cast myself and one of my wonderful actress friends. The play was a Sam Shepard-inspired magical realism kitchen sink drama called Sabbath Days in a Hot Pickup," Haley explained. Haley was fortunate that playwright and teacher Suzan Zeder saw the show and encouraged her to keep writing.
Zeder was only one of her playwriting mentors. Pulitzer Prize-winning playwright Paula Vogel became Haley's mentor while she was at Brown University and her influence is immense.
"Her influence was about designing an entire program that challenged writers on their safety zones. She exposed me to not only her amazing wisdom, but also mind-blowing reading lists, other fantastically talented professors, production challenges, and after graduation, professional opportunities. The best advice she gave me was, 'Write what you hate.' It was one of the many various writing prompts she tossed out while I was in school, but I never forgot it and it lead me writing The Nether, which broke me into the mainstream as a playwright. Most of all, she gave the courage to become intensely playful as a writer, to follow deeper urges and sweep aside fears that what I was writing was too dark, too experimental, too anything for an audience," Haley said.
In turn, Haley has become a mentor for many playwrights when she "somewhat accidentally" founded the Playwrights Union after moving to Los Angeles in 2006. The group of thirty playwrights gather multiple times a year to encourage and challenge each other.
"Our signature event is a writing challenge every February, wherein participating members write brand new plays over the course of a month, and a subsequent public reading festival," Haley said.
In addition to developing her writing skills and professional contacts, Haley has met some of her best friends in this group. This support network is invaluable.
For ten years, Haley self-produced her work before others began to take notice. In doing that, she may have navigated around a bias many female playwrights run into when it comes to getting their work produced. Too often artistic directors complain they do not see enough scripts from female playwrights or claim they simply pick the best scripts without any respect to the playwright's gender.
In 2013, a group of female playwrights and producers decided to tackle the issue head-on and formed The Kilroys, named after World War II soldiers who left the graffiti tag "Kilroy Was Here" in unusual places. Each year, The Kilroys develop The List, an aptly named list of unproduced or under-produced yet esteemed plays by female playwrights in hopes of garnering the attention of artistic directors and producers.
Their work has gotten Haley's attention. "I never felt a bias – and indeed, got to attend a conference because they realized they needed a woman. However, thanks to Theatre Communications Group and groups like The Kilroys, it is clear to me that there are deep gender parity issues in our system," Haley said.
Female playwrights, producers, directors and actors will continue to push for more opportunities to tell their stories – and the theater world will be all the more magical for their efforts.
Breadcrumbs runs at the Bath House Cultural Center from October 6-22. For tickets and information, visit www.wingspantheatre.com.
Kimberly Richard is a North Texan with a passion for the arts. She's worked with Theatre Three, Inc. and interned for the English National Opera and Royal Shakespeare Company. She graduated from Austin College and currently lives in Garland with her very pampered cocker spaniel, Tessa.