Bobbie Wygant has been a mainstay at NBC 5 since the station went on the air as WBAP-TV in 1948. Now, she has a memoir capturing her years as an entertainment reporter.
In her memoir, Talking to the Stars: Bobbie Wygant's Seventy Years in Television, she Wygant recalls her trailblazing career as an arts and entertainment reporter.
Bobbie Wygant's Legacy Honored in New Building
Bobbie Wygant Talks About New Memoir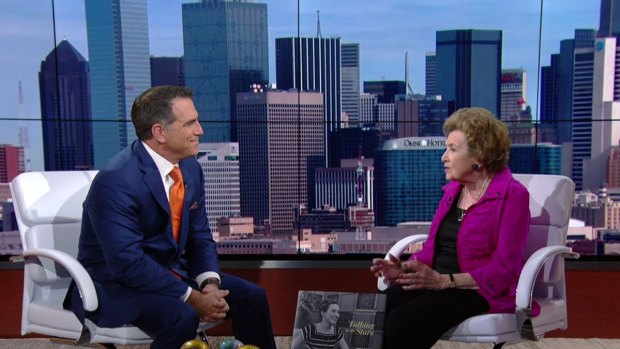 Like everyone on that early Channel 5 staff, Wygant pitched in to do a little of everything, but she soon became known for the way she connected with celebrities.
In a career spanning seven decades, Wygant has interviewed literally thousands of the most notable entertainers and celebrities — from Bette Davis, Bob Hope, Jane Fonda, and Gene Wilder to Gwyneth Paltrow, Matt Damon, and Bradley Cooper.
Wygant was live on the air with her popular midday program Dateline on November 22, 1963, when news broke of JFK's assassination. A few months later, during their debut tour of the US, she interviewed the Beatles.
Bobbie Wygant: Memories of 11/22/63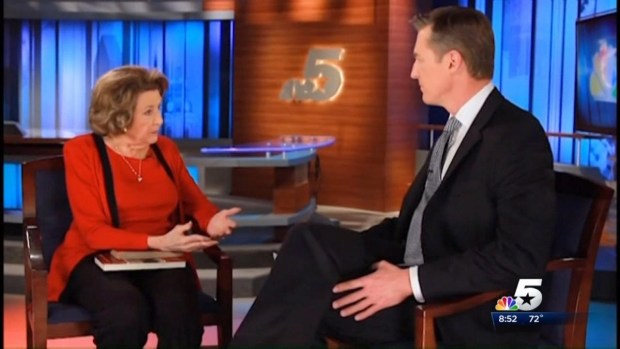 In addition to charming and often funny accounts of her encounters with the stars, Wygant's personal observations of television broadcasting as it emerged at WBAP-TV offer fascinating insights into the infancy of today's multibillion-dollar industry. This engaging and informative volume includes nearly four hundred photographs of her favorite celebrity encounters.
The book also includes more than 300 photographs of her favorite celebrity encounters.
Emmy Award-winning broadcast legend Bobbie Wygant began her television career at WBAP-TV in 1948, two weeks before the station went on the air. A founding member of the National Broadcast Film Critics Association, she was honored with their "Critics' Critic Award" in 2000.
Tour NBC 5 With Bobbie Wygant
In 2004, Wygant was inducted into the Gold Circle of the National Academy of Television Arts and Sciences for fifty years of contributions to television broadcasting, joining such luminaries as Walter Cronkite.
In 2014 the Alliance for Women in Media honored her with their Gracie Award for Outstanding Reporter/Correspondent. In 2018 Bobbie Wygant continues to do what she loves—working at NBC 5 as a freelance arts and entertainment reporter.
Click here to get your copy of Talking to the Stars: Bobbie Wygant's Seventy Years in Television.
Wygant will hold a book signing at the Northeast Mall location from 1 p.m. to 3 p.m. this Saturday, Dec. 15. Soon the book will be available at most Barnes & Noble stores. It is currently available on BarnesAndNoble.com and will soon be available on Amazon.com.
Copies can also be purchased at the TCU Press Office at 3000 Sandage Ave. in Fort Worth.