Noelle Walker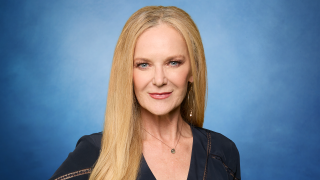 Noelle Walker joined NBC 5 February 2016.
Before coming to North Texas, Noelle was a reporter and fill-in anchor in San Francisco and a freelance correspondent for the NBC Network and MSNBC.
Noelle has also worked in Los Angles, Minneapolis and Santa Barbara covering everything from feature stories to major news events, including the 9/11 attacks in New York City. She has been recognized for work with several Emmy and Edward R. Murrow awards for writing and reporting.
Noelle has a passion for telling people's stories.
Email Noelle | Follow Noelle on Twitter | Like Noelle on Facebook | Follow Noelle on Instagram
The Dallas/Fort Worth area is not new to Noelle. She is a proud TCU Horned Frog graduate and did her first TV internship right here at NBC 5.
In her spare time, you'll find Noelle out on a run or urban hike, or trying out a new restaurant. She also likes to cook. She's known in her previous newsrooms for her secret chocolate chip cookie recipe, which she'll gladly bake, but never share!