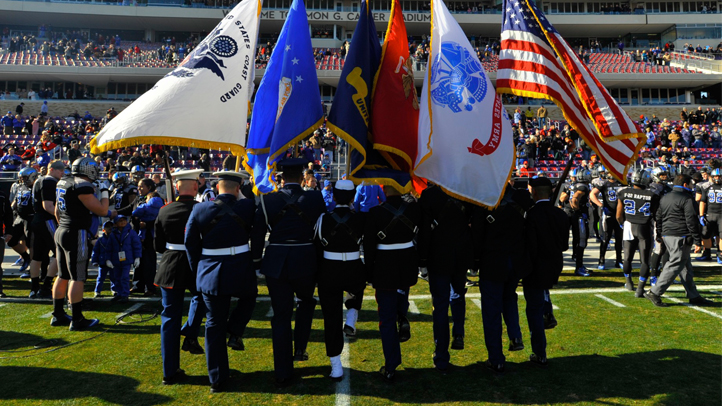 NBC 5 invites you to attend the Bell Helicopter Armed Forces Bowl on Monday,
December 30th, at 10:45 a.m. at the Amon G. Carter Stadium in Fort Worth. This
year, Middle Tennessee State University will face the U.S. Naval Academy in this
Community
Connecting NBC 5 to the community we serve.
unique college football bowl game. With its military theme and involvement, the
game serves as a full tribute to the armed forces' family and includes in-game
presentations, pre-game flyovers, and ceremonies during each break to honor
individual military branches. The Bell Helicopter Armed Forces Bowl will be the
only bowl game that has hosted all three U.S. Military Academies, including the
Naval Academy, which will be hosted for the first time this year.

calling (817) 810-0012.

The game will also be broadcast on ESPN, ESPN Radio, and will be carried
worldwide on the Armed Forces Network.

Bell Helicopter Armed Forces Bowl
Monday, December 30th
Kickoff - 10:45 a.m.
Amon G. Carter Stadium
Texas Christian University Campus
Fort Worth
www.armedforcesbowl.com