Thursday's snow has melted, but problems caused when the record snowfall snapped tree branches, downed power lines and collapsed carports remained long after the snow storm.
As of 9:30 p.m. Monday, Oncor Electric Delivery said crews had restored power to the majority of customers, but that isolated outages remain and will be restored before midnight.
Oncor reported in total 500,000 were effected after the snow storm Thursday and that at least 5,000 workers, some from outside North Texas, are working to repair downed power lines.
The power delivery company was quick to point out in a press release Monday night that some customers would continue to experience spotty outages in coming weeks, and that tree pruning crews would be out trimming trees over the next several weeks.
Tree limbs that were trimmed away by Oncor will be picked up during the next few weeks. If a tree fell onto an Oncor line, the electric delivery service said it would only clear limbs it cut to access repair equipment and the remainder of the tree would be the homeowner's responsibility to clear.
The electric delivery company said customers still without electricity need to report the outage again. Call 1-888-313-4747 to report outages, call 911 to report downed power lines.
Oncor also offered information about what to do after a storm, especially addressing portable generator safety. Utility crews want residents to be sure generators are hooked up properly so that they don't feed electricity back into the lines where it can injure utility workers trying to restore power.
Weather Connection
Connecting you with your forecast and all the things that make North Texas weather unique.
The heavy snow also collapsed the roof of an Oak Cliff auto shop, causing a fire when a power line also snapped. And the roof over the Joe Pool Lake Marina collapsed Friday evening, landing on several boats.
The heavy snow also proved too much for the Rahr and Sons Brewing Company in Fort Worth. The roof caved in Friday, jeopardizing plans to participate in a Food Network program. The brewery, which distributes in the Metroplex, Houston, Austin and San Antonio, said it was assessing the damage and making plans Friday.
RECORD SNOWFALL
Large, fluffy snowflakes fell heavily across North Texas for about 24 hours Thursday, bringing record snowfall that sailed past the previous all-time one-day record.
A new record of 12.5 inches of snow in a 24-hour period was set at Dallas/Fort Worth International Airport (11.2 on Thursday) -- and flakes were still coming down after midnight. The previous daily record was 7.8 inches on Jan. 15, 1964, and Jan. 14, 1917 and the previous 24-hour record was 12.1 inches.
The total for this winter, so far, is 15.7 inches, the second highest recorded in North Texas history. The highest recorded snowfall for a winter season was in 1977-78 with 17.6 inches of snow.
The snowfall forced the closure and delays of hundreds of schools and businesses on both Thursday and Friday.
The National Weather Service posted the winter storm warning Wednesday morning, well ahead of the storm. The warning expired early Friday.
TRAVEL
On Thursday, police across North Texas responded to hundreds of crashes, even before the wet, slushy roads began to freeze. The Texas Department of Transportation advised all drivers to use caution while they worked to treat the roadways.
Airlines canceled hundreds of flights -- about 40 percent of operations -- at DFW Airport in anticipation of the storm. Planes that left Thursday were being de-iced, which slowed down traffic.
Fort Worth-based American Airlines and American Eagle airlines canceled more than 1,000 flights system-wide as of sunset Thursday, including 305 departures at DFW Airport.
American spokesman Steve Schlachter said much of the backup was linked to weather problems along the East Coast.
Southwest Airlines, whose main hub is Dallas Love Field, advised travelers that many Thursday flights out of the Baltimore-Washington, Philadelphia and New York City areas had been canceled because of weather.
Love Field said it had more snow Thursday than it expected. Some inbound flights had trouble landing at Love Field and had to divert back to their departing airports. Departing flights at Love Field on Thursday were delayed one to two hours because of deicing.
TxDOT ROAD CLOSURE DELAY
TxDOT said Wednesday that current weather conditions are forcing them to delay the scheduled closing of U.S. 75 frontage road at Parker Road. The road will now be closed Monday from 10:30 p.m. to 6 a.m. the following morning, ahead of the morning rush. Then on Tuesday, TxDOT will close the U.S. 75 main lanes from 10:30 p.m. to 6 a.m. Wednesday.
"The closure is part of a $20 million construction project to convert the U.S. 75 and Parker Road interchange from a standard, grade-separated bridge to a single-point urban interchange (SPUI). Message boards announcing the lane closures have been placed along U.S. 75 to notify the public of the closures. Law enforcement will also be present to help with traffic control," TxDOT said in a news release.
For additional transportation related information please visit the TxDOT Web site www.txdot.gov.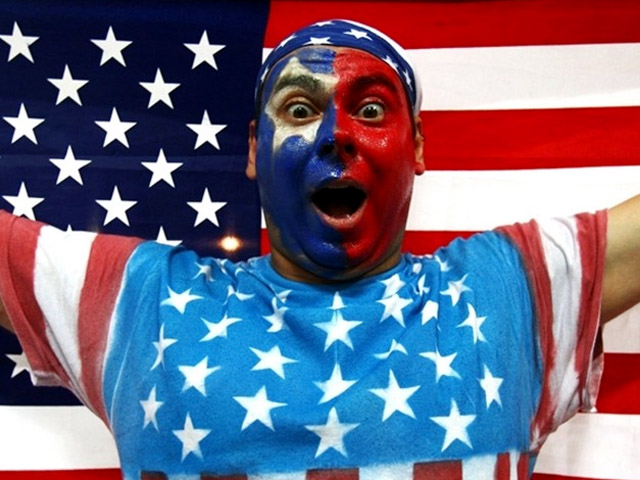 It's snow joke: The Vancouver Winter Games are here! Check out NBCDFW's full coverage, complete with amazing photo galleries, and more! Fan us on Facebook, and follow us on Twitter

Copyright AP - Associated Press