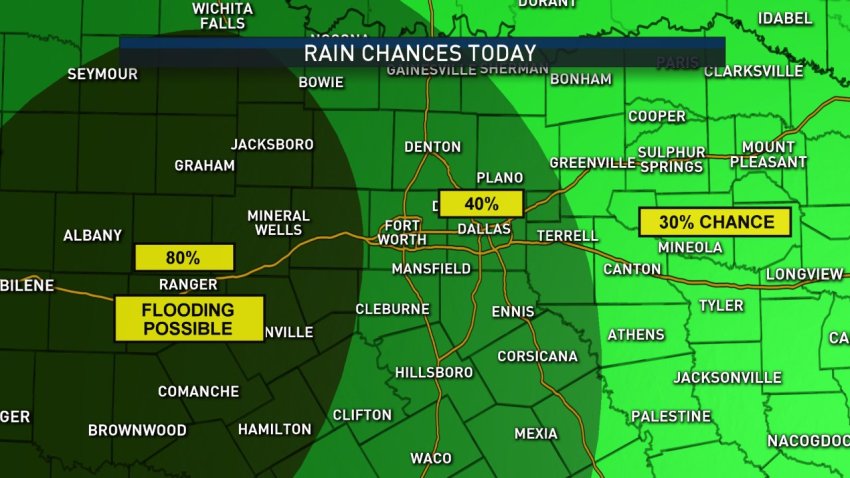 ---
---
More rainy weather is in store for North Texas for the next few days. Some of the rain will be quite heavy with individual cells moving very slow.
This means there could be some localized areas of flooding, especially Friday and Saturday.
Weather Connection
Connecting you with your forecast and all the things that make North Texas weather unique.
Rain totals over the next few days will range from 1 to 3 inches. We will see a decrease in rain coverage by Sunday.
The latest video forecast from NBC DFW's team of Weather Experts will appear in the player above. Keep up with the latest changes to the weather by downloading the NBC DFW smartphone App for iOS and Android!
S Band Radar & Maps | Forecast | Weather Alerts
Traffic | Send Us a Photo/Video | Live Cams