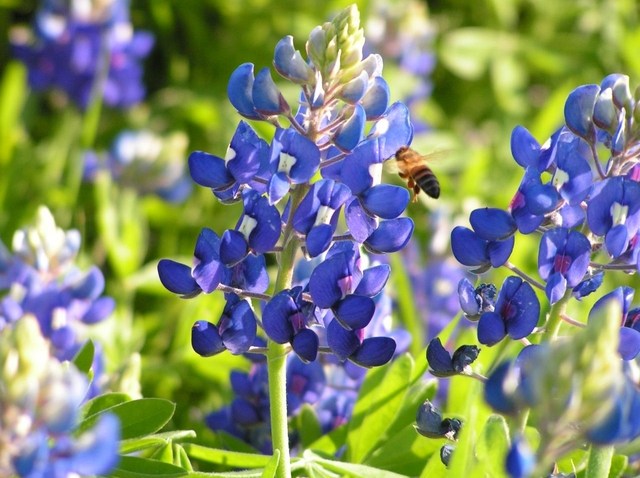 It's a sure sign of spring, bluebonnets springing up on the side of the road.
We spotted the first bluebonnets of spring in Grapevine off state Highway 114 and Main Street two weeks ago, and on Friday we spotted the state flower along Interstate 30 between University Drive and Hulen Street exits on the west side of the road.
Contrary to popular belief, it's not a wet winter that leads to a bounty of bluebonnets it's a wetter-than-average fall. You can thank the return of El Niño last summer for the colorful landscape.
Weather Connection
Connecting you with your forecast and all the things that make North Texas weather unique.
"These rainfall patterns should make for exceptional early and late spring wildflower displays in many regions of Texas," said Dr. Damon Waitt, senior botanist of the Lady Bird Johnson Wildflower Center at The University of Texas at Austin.
Texas Department of Transportation buys and sows about 30,000 pounds of wildflower seed each year.
There are no laws against shooting photographs in the bluebonnets, nor is it illegal to pick a few, but TxDOT discourages picture-taking that damages the wildflowers. If too many wildflowers are trampled, they will die and not go to seed, and since many of these flowers are annuals, this means they have to go to seed to come back the next year. That's also why picking the flowers is discouraged.
TxDOT's wildflower hotline, providing statewide information on select wildflower locations, operates 24 hours a day at 800-452-9292. The hotline will operate until late spring.
Share your bluebonnet sightings in the comments section below, and send your bluebonnet photos (taken without trampling) to isee@nbcdfw.com or upload them here.