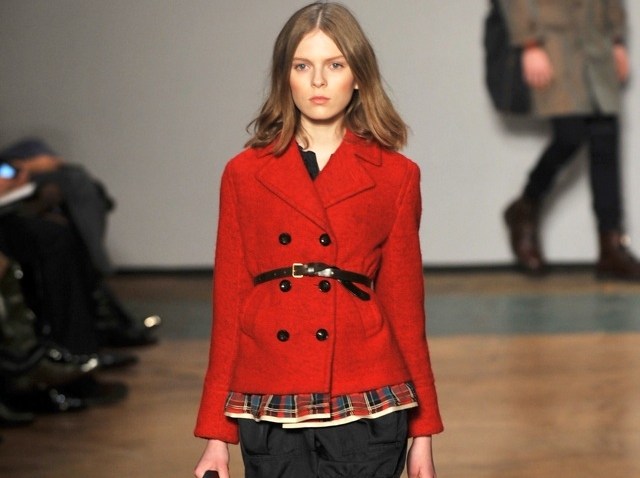 Dez Bryant will join 10 other NFL players and country music superstar Carrie Underwood for her performance of "Waiting All Day for Sunday Night," the opening theme for prime-time television's No. 1 program — Sunday Night Football on NBC.
The opener will debut Sept. 13 when the defending NFC East Champion Dallas Cowboys host the New York Giants in Arlington.
In addition to Bryant, the opener will feature Odell Beckham, Jr (Giants), Kam Chancellor (Seahawks), Colin Kaepernick (49ers), Andrew Luck (Colts), Clay Matthews (Packers), DeMarco Murray (Eagles), Patrick Peterson (Cardinals), DeMarcus Ware (Broncos), J.J. Watt (Texans) and Russell Wilson (Seahawks).
Sports Connection
Connecting you to your favorite North Texas sports teams as well as sports news around the globe.
Bryant said, "This has always been a dream," when asked about taking part in the opening last June during shooting.
Earlier this summer, NBC Sports Group produced for movie theaters a 2½-minute behind-the-scenes look at the making of this year's SNF open. The cinema spot was viewed on more than 19,000 movie screens in theaters nationwide. The behind-the-scenes cinema spot can be seen below.
In addition, with Sunday Night Football kicking off its 10th season in September, NBC Sports enlisted a 10-year-old reporter to interview NFL stars at this year's opening theme shoot. Click here for a link to the full piece.
Before the first Sunday night game of the NFL season, Underwood will appear on The Tonight Show Starring Jimmy Fallon to share a sneak peek of the opener and perform her new single "Smoke Break."
2015 NBC SUNDAY NIGHT FOOTBALL SCHEDULE
Thurs. Sept. 10 — NFL Kickoff — Pittsburgh Steelers at New England Patriots
Sun. Sept. 13 — Week 1 — New York Giants at Dallas Cowboys
Sun. Sept. 20 — Week 2 — Seattle Seahawks at Green Bay Packers
Sun. Sept. 27 — Week 3 — Denver Broncos at Detroit Lions
Sun. Oct. 4 — Week 4 — Dallas Cowboys at New Orleans Saints
*Sun. Oct. 11 — Week 5 — San Francisco 49ers at New York Giants
*Sun. Oct. 18 — Week 6 — New England Patriots at Indianapolis Colts
*Sun. Oct. 25 — Week 7 — Philadelphia Eagles at Carolina Panthers
*Sun. Nov. 1 — Week 8 — Green Bay Packers at Denver Broncos
*Sun. Nov. 8 — Week 9 — Philadelphia Eagles at Dallas Cowboys
*Sun. Nov. 15 — Week 10 — Arizona Cardinals at Seattle Seahawks
*Sun. Nov. 22 — Week 11 — Kansas City Chiefs at San Diego Chargers
**Thurs. Nov. 26 — Week 12 — Chicago Bears at Green Bay Packers
*Sun. Nov. 29 — Week 12 — New England Patriots at Denver Broncos
*Sun. Dec. 6 — Week 13 — Indianapolis Colts at Pittsburgh Steelers
*Sun. Dec. 13 — Week 14 — Seattle Seahawks at Baltimore Ravens
*Sun. Dec. 20 — Week 15 — Cincinnati Bengals at San Francisco 49ers
*Sun. Dec. 27 — Week 16 — Pittsburgh Steelers at Baltimore Ravens
*Sun. Jan. 3 — Week 17 — TBD
*Flex Week
** Thanksgiving Night Game