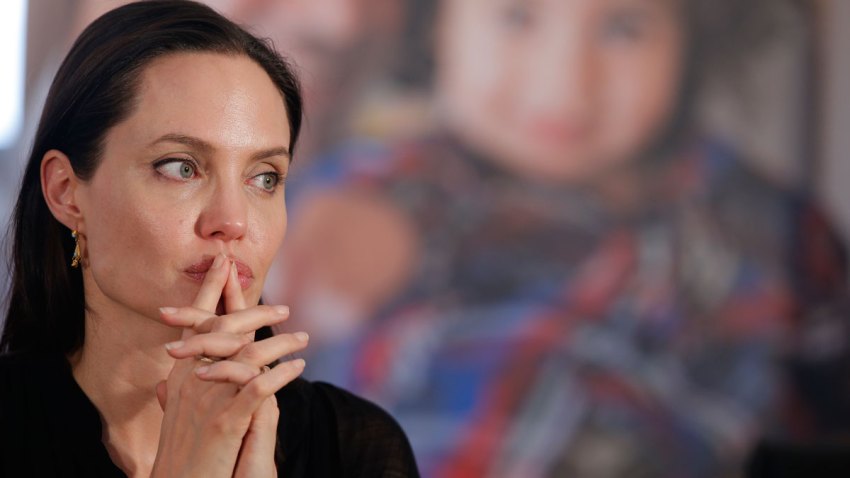 The Hollywood actress and her daughter Shiloh Jolie-Pitt traveled to Turkey Saturday afternoon in honor of World Refugee Day.
After visiting a Syrian and Iraqi refugee camp, Mrs. Brad Pitt couldn't help but voice her appeal for world leaders to get involved with what could be the "worst refugee crisis ever recorded."
"Our world has never been richer or healthier or more advanced," Jolie said in a statement posted in full online. "Yet never before have so many people been dispossessed and stripped of their basic human rights."
PHOTOS: Hollywood gets political
She continued, "People are running out of places to run to. If you are an Iraqi or a Syrian fleeing violence, where do you go? Every border country is being pushed beyond its limits."
As a United Nations special envoy on refugee issues, Jolie has educated herself on the issues surrounding so many innocent victims. Unfortunately, there are just not enough funds or resources to help every individual in need.
"We should see this time in displacement as the time where we should take the most care, and give the most support," Jolie pleaded. "Not because they are vulnerable, but because in fact they are the future stability of all the countries we say we are so concerned about."
PHOTOS: Angelina Jolie's career at a glance
She added, "We must protect them, and invest in them. They are not a problem, they are part of the solution to the global crisis. They are the potential for the rebuilding and restabilization of countries."
One of Jolie's biggest wishes, however, is for other people in position of power to receive a first-hand view of the harsh realities so many families face today.
"I call, again, on the United Nations Security Council: Send your ministers and ambassadors here. Witness this crisis for yourself," Jolie said. "See that it simply cannot go on. And that it is past time for a credible plan to reach a political solution to end the conflict."
PHOTOS: Check out these other stars working for a good cause
Copyright E! Online