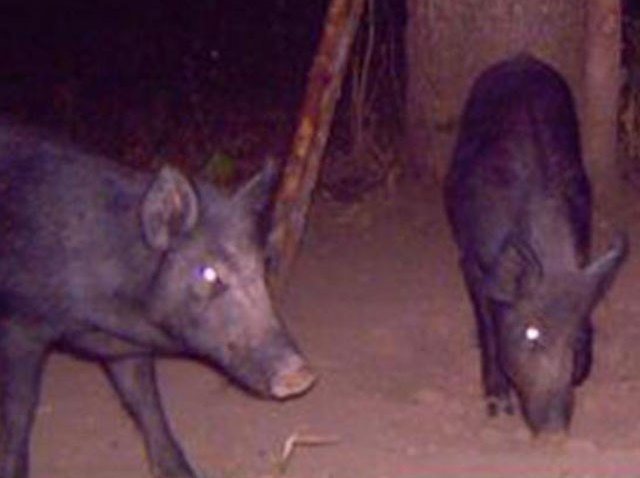 Police in Southlake usually hunt criminals. But these days, they're trying to get another animal off the streets – wild pigs.
"Criminals are easier to catch than hogs," said Lt. Ben Brown with the Southlake Department of Public Safety.
Feral hogs, or wild pigs, are a problem all over Texas. An estimated 3 million of them roam the state.
Local
The latest news from around North Texas.
In parts of newer suburbs, like the northern part of Southlake, they have proven to be a pest.
Responding to complaints, Southlake DPS hired a company last October to trap the animals. Some three dozen critters have been caught since then, but an unknown number remain in the heavily wooded areas.
And they're doing damage, especially to gardens and yards.
"They're wild hogs. They're rooting around looking for grub and acorns. And they do tremendous damage to the landscape," Brown said.
Some people mistakenly believe the hogs come from the Bob Jones Nature Center, but in fact the preserve has also been a target, said center director Katie Fosha.
"It looks like a bulldozer came through," she said. Patches of the lawn are ripped apart.
As destructive as the hogs are, they do not seem to be a danger to people and usually run away when confronted, Brown said.
Trapping is working but getting rid of the hogs is proving to be a challenge, Brown said.