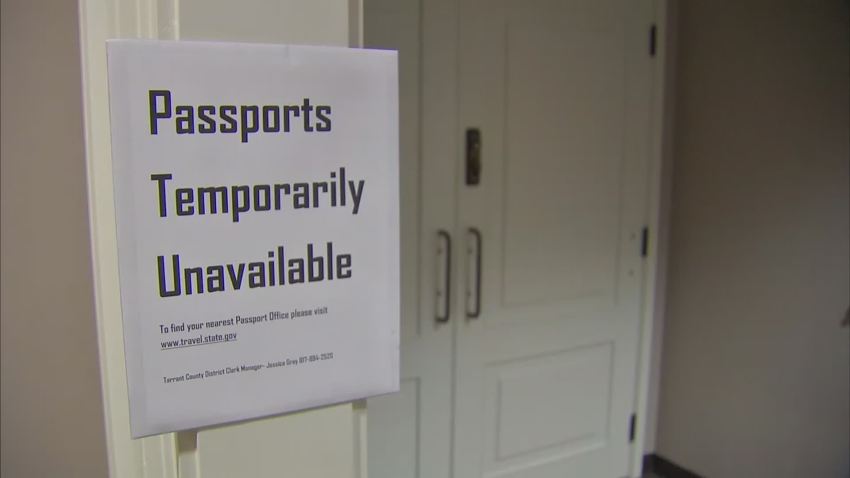 Tarrant County on Tuesday declined to release records in the State Department's investigation of the county's passport offices and an assistant district attorney said officials believe the probe involves the firing of a passport worker.
The lawyer made the claim in denying a request for public records from NBC 5 Investigates, which asked for a copy of the letter that the State Department sent to the county ordering the closures and also documents related to the firing of an employee in the passport office.
It's now up to the Texas attorney general to decide whether the records should be released.
Local
The latest news from around North Texas.
Until now, Tarrant County District Clerk Tom Wilder and other county leaders had said they had no idea what led to the unusual order.
But Tuesday, Assistant District Attorney William T. Higgins wrote to the attorney general that the civil service file of a passport employee is "believed to be subject to the ongoing investigation by the U.S. State Department."
"Shortly after a civil service hearing was held involving the termination of a district clerk passport employee, the U.S. State Department notified Tarrant County that all of its passport acceptance facilities were temporarily suspended from the program," he said.
The information should be kept secret because it involves an ongoing investigation, he said.
As for the State Department letter ordering the county to close its six passport offices, Higgins argued the document should be protected by privacy laws because it was marked "sensitive but unclassified."
Wilder said he had not seen the county lawyer's letter to the attorney general and could not comment.
He also said he still does not know the focus of the investigation.
"We have nothing from the State Department that gives us any details," Wilder said.