You've likely noticed the rising prices of groceries to feed your family. Imagine that cost for a restaurant.
"We're very blessed and we've survived through the pandemic," Cattleack Barbeque in Dallas pitmaster Todd David said.
His restaurant survived the pandemic and now their industry is facing the challenge of the rising cost of a key ingredient.
"In a BBQ joint like here 75% of what we're selling is the meat," David said. "So, if the meat takes a hit a few times yes it can drive companies out of business. We've seen a few close."
They aren't the only ones seeing it.
"I don't know if people just now realizing the prices are high because meat has been high," One90 Smoked Meats in Dallas owner Kyle St. Clair said.
Local
The latest news from around North Texas.
"Some meats are spiking again right now," St. Clair said. "We had two major spikes during the pandemic and the last spike never really went away."
St. Clair said customers are faced with rising costs everywhere from gas, to their own groceries so he's trying to help.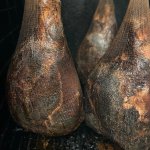 "We've brought the price of brisket actually down about two weeks ago just to try and offset the cost everybody is going through," St. Clair said.
At Cattleack BBQ rising meat cost is something they try to manage through suppliers.
"We're able to absorb some," David said. "They are able to absorb some, and the customer is having to absorb some. Our prices did have to go up. We didn't have a choice."
David said one way they try to manage cost is by only cooking the amount they can sell.
"We track that very closely," David said. "Statistics left and right. So, we try to make sure that each day we only produce what we feel customers will consume."
Meat prices aren't his only cost concern.
"More commodity items than meat items," David said. "The meat items go up well. But the commodity items seem to go up like plastic gloves for instance they've more than doubled in price and some maybe even triple."
"I'm more concerned about getting the items than I am the price of the items because it doesn't matter what they charge for it if I can't get it," David said.
Both barbeque restaurants hope meat prices come back down for the sake of their industry.
"We are looking at it from a consumer perspective where we've got to be able to remain affordable," St. Clair said. "That's the challenge because we're also in business."
"The barbeque world will take, will continue to take, a major hit of this because it's not going to fix itself for a long time," David said.