Vince Sims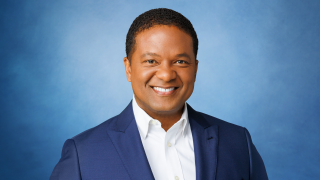 Vince Sims co-anchors NBC 5 Weekend Evening News and reports during the week and hosts 5 Talk Street. He joined the NBC 5 family in July 2019 after spending five years anchoring and reporting in Atlanta, Georgia.
Vince is a three-time Emmy Award and an Edward R. Murrow award-winning journalist. He brings more than 25 years of experience in television news to NBC 5.
Vince is familiar with North Texas since he grew up right next door in Arkansas. His journalism journey started in Little Rock, Ark. He has since worked in Monroe and Shreveport, La.; Tulsa, Okla.; and Pittsburgh, Pa.
E-mail Vince| Follow Vince on Twitter | Like Vince on Facebook | Find Vince on Instagram
Throughout his career, Vince has covered all kinds of severe weather situations including tornadoes, hurricanes, and snowstorms.
Vince's reporting has included everything from politics, covering presidential candidates including Barack Obama and Donald Trump, to sports covering two Super Bowls.
Vince most enjoys covering stories that have an impact on someone's life or changes their life for the better.
Vince has been given many community acknowledgments over the years including NW Louisiana YWCA Outstanding Journalist, The New Pittsburgh Courier Man of Excellence in Media, and Atl's Hottest Media Personality two years in a row among others.
When he's not at work you can find him out and about in the community. Vince often volunteers his time and serves as emcee for many nonprofit organizations. He also speaks regularly to different church groups, organizations, and schools about his job and the challenges that come with it.
Vince loves talking with young people about the importance of getting an education. He stresses to them their surroundings don't define their future. Vince grew up on an agriculture and cattle farm in rural Arkansas, where he never imagined he'd one day be on television keeping people informed about what's happening in their community.
Vince has a Bachelor of Science degree in Mass Communications with a minor in Journalism from the University of Central Arkansas.
Vince considers himself a "sock enthusiast" with a large collection of fun and colorful socks. He also collects matchbooks.
Vince is married. He and his wife are excited to explore all the DFW area has to offer.