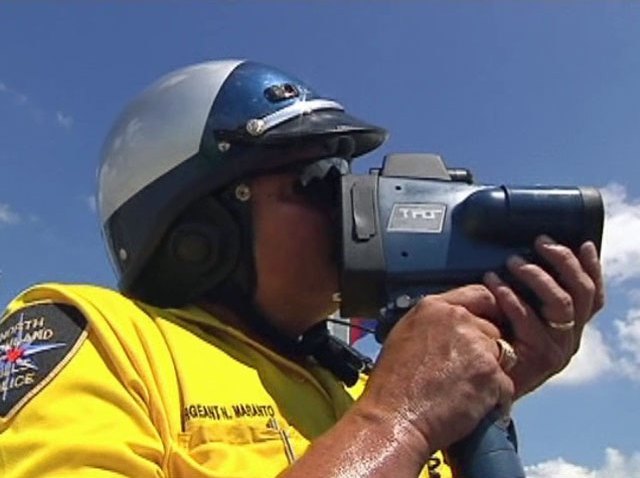 The city of Plano could be the second city to use speed guns that also help officers take video or photos of your car at the same time. Think of it as a red light camera, but for speeding.
NBCDFW first broke news of the devices last week.
The North Richland Hills Police Department is already using one of the radar guns.
Local
The latest news from around North Texas.
"The technology is still very new to us, and only one person is qualified to use it," NRHPD spokesman Keith Bauman said last week.
The speed gun has also caught the eye of the Irving Police Department. Irving police say they have contacted NRHPD to ask questions about the new device.
"Yes, we are looking into them to see if they would be cost-effective and how the courts will rule on them," IPD spokesman John Argumaniz said last week in an e-mail. "They are a very new product, so we are doing research at this point."
A state Rep. Vicki Truitt recently requested an Attorney General Opinion on behalf of the Plano Police Department about the legality of the devices in Texas.
The opinion could have implications on speeding tickets that have been already issued in North Richland Hills using the device.
A few legislative sessions ago, some lawmakers jumped to change laws in Texas to prohibit a Hill Country city from installing an automated traffic camera that would take photos of speeders and mail them tickets -- just like a red light camera does for drivers who blow past stop lights or roll through a right turn on red.
The speed guns aren't automated, but are operated by a police officer. The officer still has to pull a driver over, but the law's wording raises questions on if any device that takes a photo or video of a speeder can be used by state law enforcement.
Officers argue that the photos or videos strengthen their line of evidence heading into court, making it harder for drivers to fight their speeding tickets.
The Dallas, Garland and Arlington police departments say they don't have the $6,000 devices and have no plans to get them any time soon.
Fort Worth police Sgt. Chad Mahaffey said last week his department is not using them, "but we're always looking for ways to improve safety for our residents."
The office of the Texas Attorney General is expected to release an opinion on the devices in early 2011.