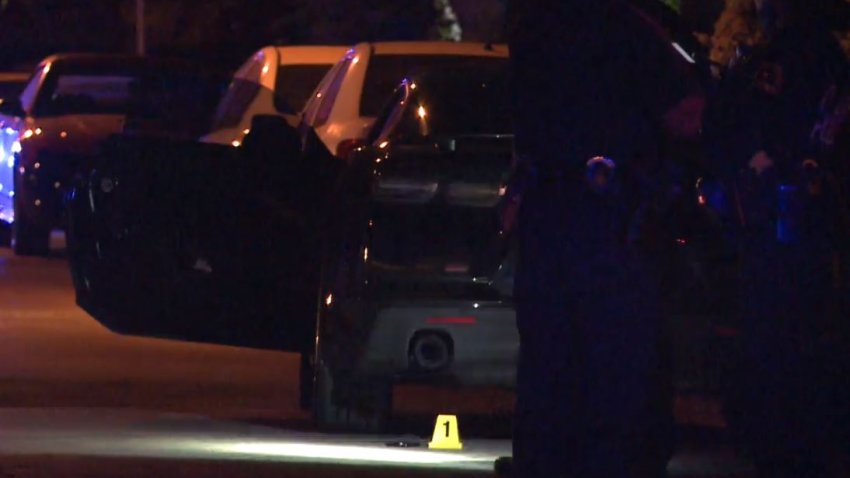 Dallas police arrested a 22-year-old man in the death of a UT Arlington nursing student who had gone on a date with a woman the suspect was accused of stalking.
Ricardo Medina-Madriz, 27, was found Aug. 9 with a gunshot wound in the 3400 block of Jeffries Street. He was taken to a hospital, where he died.
During the investigation, police learned that Medina-Madriz had gone on a date with a woman before he was shot. In an interview with a detective, the woman said that she was being stalked by Jorge Esparza, according to the arrest warrant affidavit.
Esparaza was arrested Friday on a stalking charge and admitted to shooting and killing Medina-Madriz, police said.
He has been booked into the Dallas County jail on charges of murder and stalking. His bail has been set at $450,000.
Medina-Madriz had been a student in UT Arlington's master of nursing program, where he first enrolled in spring 2019, according to the university.
Allie Blimline, a friend of Medina-Madriz's, described him as the type of friend anyone would want in their lives.
Local
The latest news from around North Texas.
"He was a really good friend to everyone, would always check up on people, be positive, make efforts to keep in touch with everyone," Bimline said. "He loved his family and what he was doing for a job and studying to do. ... He loved music. He loved people, he was a gentle kind soul.....I am going to miss him a lot.."