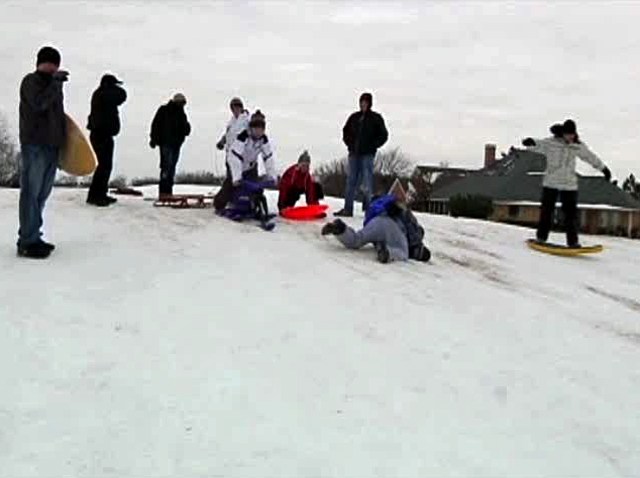 While the snow and ice have made life challenging for everyone, it's been a lot of fun for kids in the village of Trophy Club.
Tell kids they don't have to go to school, and you'll hear cheers similar to those from 10-year-old Brandon. He's had Tuesday, Wednesday and Thursday to play in the snow.
All the children who sledded on the village's frozen golf course found an education of their own.
Local
The latest news from around North Texas.
"Skateboards without wheels -- this would be it right here -- very classy," Brandon said.
And when we put a video camera in front of them, all of a sudden they applied the scientific method trying to find out how many could fit on a sled at once.
They spent most of the day taking in the slope that on any other Texas day is known as the 18th hole.
But don't worry -- even without the classroom, all of them are thinking about their future.
"We're probably not going to have school tomorrow," Brandon said.