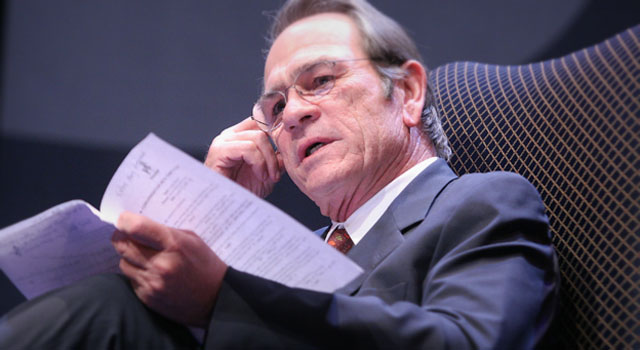 Houston attorney Geoff Berg believes he knows just the person to fill what he sees as the lack of a viable Texas Democrat candidates for U.S. Senate.
Local
The latest news from around North Texas.
Berg recently launched a movement — Facebook, website — to enlist actor Tommy Lee Jones in a run for the seat Kay Bailey Hutchison will vacate.
"I can't think of another Democrat in Texas," Berg told the Texas Tribune, "that has the necessary name ID, that has positive name ID, that would be able to raise money, and that would have at least the potential to attract string voters and a substantial number of Republicans."
And that's what politics is all about, isn't it? Name recognition, celebrity status, and fundraising overshadow an understanding of issues and policies. Jones might well understand those things but Berg fails to mention that in his push to draft the actor.
Berg also told the Texas Tribune that he believes the Republicans have an open door to the senatorial race unless the Dems can challenge with a high-enough-profile candidate.
The Tribune contrasted a possible Tom Leppert-Tommy Lee Jones race as "the three-plus minute YouTube video former Republican Dallas Mayor Tom Leppert released after jumping in the race doesn't hold a candle to Jones' 'The Three Burials of Melquiades Estrada'."
Of course not. Leppert is no actor, outside of politics, although he could play an alien-disguised-as-human mole for the "Men in Black."
So far, Jones has avoided a public comment on Berg's efforts. Still [sigh] this is the state of today's political world.
Forget qualifications. Does the candidate have the face-currency to win?
---
Bruce Felps owns and operates East Dallas Times, an online community news outlet serving the White Rock Lake area. This is why he's apolitical. It's just a joke.
Copyright FREEL - NBC Local Media