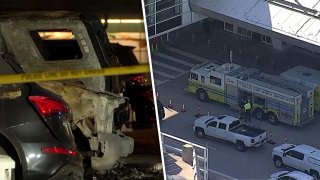 Operations are back to normal at DFW airport after a fire in the Terminal D parking garage Monday.
The DFW Airport Fire Marshal's Office is still investigating what caused the fire. No one was injured but several vehicles had damage. In a tweet, the DFW Airport says that it will be reaching out to the owners of the vehicles.
All persons impacted by the fire and not yet contacted are encouraged to call DFW Airport Integrated Operations Center at 972-973-3112 to report the damage.