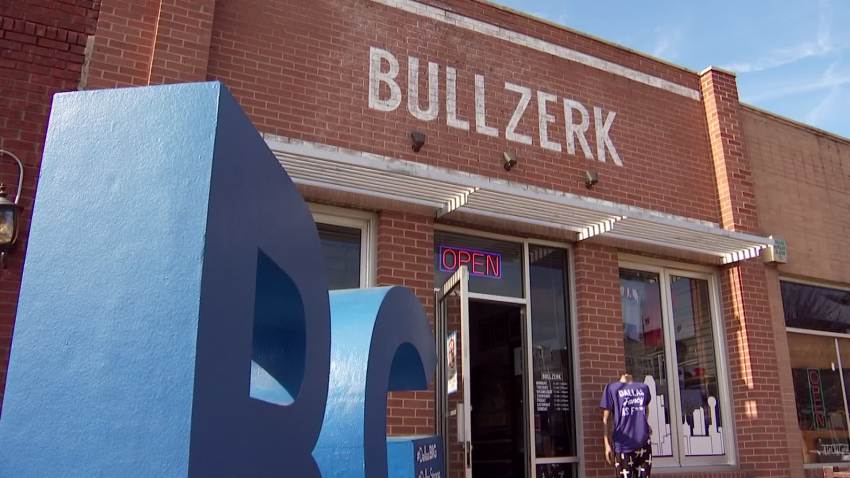 Just off Lower Greenville Avenue in Dallas sits the store turning North Texas pride into profit.
Inside Bullzerk you'll find stacks and stacks of swagger - t-shirts, hats, coffee mugs, bumper stickers and more.
From North Texas sports teams to our neighborhoods, each item is part pride, part poking fun at our stereotypes.
Local
The latest news from around North Texas.
"Texas loves themselves and Dallas especially loves themselves," said owner Dan Bradley.
It's a truth Bradley turned into a successful t-shirt business.
Every design and phrase is his creation and the more eyebrow raising reaction a shirt gets the better.
"If something is funny and you get stopped, you get the best conversation," said Bradley. "The stories of our customers coming in and getting attention is hilarious. Also, sometimes inappropriate on what happens once they get stopped."
Each shirt is printed by hand in the back of the shop.
Since opening two years ago, the store has already expanded to three locations, but a career running a gift shop was never Bradley's intention.
"I owned a marketing company and this in essence was going to be a marketing company with a t-shirt shop in it. Little did I know it would take off like this. The marketing company would close and the t-shirt shop would take over and I'd be doing retail for the rest of my life."
Customers are surprised to learn the owner behind all the hyper-local gear isn't even from Texas.
He's from Iowa.
"I don't really tell many people," laughs Bradley.
He moved to Dallas three years ago, but has fallen in love with the city and their response to his t-shirts.
"It's humbling that a guy like me could move to the city and have the city support me and embrace you."