A soldier from Keller has been killed in Afghanistan, the Pentagon announced Monday.
Army Staff Sgt. Alex A. Viola, 29, died Sunday in Kandahar, Afghanistan, after his unit was attacked with an improvised explosive device while on dismounted patrol, the U.S. Department of Defense said.
Viola was on his first deployment.
"He was out there for all of us," said Joey Spragins, Viola's brother-in-law. "He just had it in his heart this is what he was meant to do, so he did it. And we wasn't going to let anything stop that."
Keller Soldier Dies of Afghan War Wounds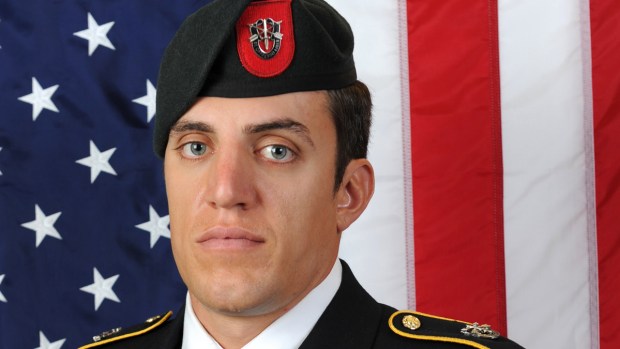 Viola had a mechanical engineering degree from the University of North Texas and dedicated much of his free time at home to physical fitness, Spragins said.
He was an instructor at Grapevine CrossFit, where he led intense workouts for eager participants.
"His presence is going to be completely missed," said Bevin Head, who is also an instructor at Grapevine CrossFit. "He was highly respected here."
Viola joined the Army National Guard in June 2001 as an engineer sergeant. Viola began Special Forces training in April 2010 at Fort Bragg in North Carolina, graduating from the Special Forces Qualification Course in June 2011.
He was assigned to the 3rd Battalion, 7th Special Forces Group (Airborne), Eglin Air Force Base, Fla. in March.
Viola previously was assigned to 1st Battalion, 19th Special Forces Group (Airborne), from June 2009 to April 2010 and 1st Bn., 19th SFG (A), Camp Williams, Utah.
His awards and decorations include the Army Achievement Medal, the National Defense Service Medal, the Army Good Conduct Medal, the Afghanistan Campaign Medal, the Global War on Terrorism Service Medal, the Noncommissioned Officer Development Ribbon with Numeral 2, the Army Service Ribbon, the NATO Medal, the Parachutist Badge, the Combat Infantryman Badge, the Special Operations Dive Badge, and the Special Forces Tab.
Viola is survived by his parents and sister.
NBC 5's Ben Russell contributed to this report.