Four people are now in custody linked to a North Texas crime spree, but a fifth suspect remains on the run.
Allen Police Sgt. Jon Felty said the U.S. Marshals Service is helping search for Octavius Dejon Scott - a suspect who was still eluding authorities as of Tuesday evening.
"It appears that this is a criminal enterprise out of the Houston area," Felty said. "The one who is still at large, Octavius Scott, he has an aggravated robbery warrant out of Georgia for the same type of offense. He's a suspect in New Jersey, New York and Michigan, again, for the same type of offenses."
[285168711, C]]
Felty said Allen police arrested Chaka Castro while executing a search warrant at a home in Carrollton on Tuesday. She is being booked into the Collin County Jail on a theft charge.
"There was quite a bit of evidence in that house that falls in line with the things that they've done, jewelry, cash, electronic devices," Felty said. "There was property in it from our offense from Flower Mound and Coppell, so we knew they were all related at that point. However, the challenge is we have a lot of additional property we have been unable to match at this point to an offense. Clearly, it belongs to someone."
Police now say they were tracking the alleged suspects just hours after two home invasions and a burglary in Allen Saturday night.
"Within three to four hours of the event we were at a location and we had eyes on a house where we believed them to be, and the investigation begun," Felty said. "From Saturday night until [Monday] night we were able to determine who these people were and get arrest warrants for them and get them into custody."
Felty calls it a "great effort" between the Allen Police Department, Carrollton Police Department, Lewisville Police Department, Flower Mound Police Department and Coppell Police Department.
[[[285151821, C]]
Home Invasion, Robbery
Investigators said one suspect knocked on the door of a home in the 5600 block of Suncrest Drive Sunday at about 9 p.m. When one of the residents answered, four armed people wearing masks rushed in, injuring one of the residents, and forced the family into the living room.
While the robbers rounded up the six residents of the home, police said one of victims was able to call 911. Officers arrived a short time later and arrested one of the people still in the house looking for jewelry and cash.
The other suspects were able to escape.
Carjacking
Police said they responded to a call from a resident in the 1500 block of Sunswept Terrace who said three men approached him Sunday at about 10:40 p.m. as he was parking his Nissan Versa in his driveway. The victim told police the men punched him several times and took his vehicle.
The man suffered minor injuries in the struggle, authorities said.
Carrollton police said they located the stolen vehicle and arrested one of the passengers. Two of the remaining robbers fled. Authorities said they found a third suspected robber hiding in a neighborhood shortly after.
Police Arrest 3 Involved in Home Invasion, Carjacking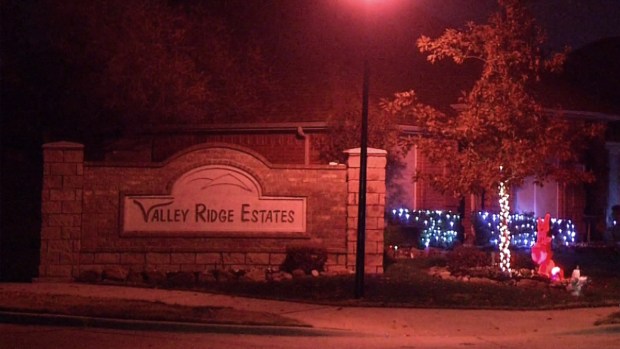 Three Arrested in Connection to Crime Spree
Carrollton police arrested 34-year-old Juan Fernando Olaya and 19-year-old Rodney Ray Granger. Officers charged Olaya with failure to identify, while Flower Mound police have charged him with aggravated robbery.
Olaya is also being held by Immigration and Customs Enforcement officials. Olaya's criminal record dates back to 2000, with convictions for manufacturing drugs and possession of marijuana.
Granger's record dates back to 2000, and includes charges of assault, criminal trespass and evading arrest in the Houston area.
Monday afternoon, Flower Mound police identified one of the three arrested as 19-year-old Johnisha Ann-Marie Williams. She has been charged with aggravated robbery with a deadly weapon and is being held on $50,000 bond.
Several Incidents Connected
Authorities said the alleged crime spree includes two Allen home invasions Saturday night and another home invasion in Coppell on Friday.
And on Tuesday, Southlake Assistant Police Chief James Brandon said it appears the people involved in the home invasions are also responsible in at least two recent residential burglaries in Southlake.
Lewisville Independent School District officials said nearby Arbor Creek Middle School and Indian Creek Elementary School delayed opening until 10 a.m. Monday while police continued their search for the fourth armed robber.
Flower Mound police asked that anyone with information about these incidents contact them at 972-539-0525 or the Anonymous Crime Tip Line at 972-874-3307.
NBC 5's Jocelyn Lockwood and Ray Villeda contributed to this report.