Police arrested a man in the murder of a Texas Woman's University student whose body was found in a Grapevine park last week, authorities announced Monday.
Grapevine police identified the burnt body discovered at Acorn Woods Park last Wednesday morning as 24-year-old Jacqueline Vandagriff, of Frisco.
Charles Dean Bryant, 30, was arrested Sunday afternoon near his house in Fort Worth. Bryant has been charged with capital murder and is being held on a $1 million bond, officers said.
"The body appears to have been set on fire, and the body has some degree of dismemberment," Grapevine Police Sgt. Robert Eberling said last week.
On Monday afternoon, Eberling said Vandagriff was last seen leaving a bar on Fry Street in Denton with Bryant last Tuesday at about 11 p.m., the night before Vandagriff's body was found.
"We have video of them at a bar together," Eberling said. "And we were able to talk to employees of that bar and they gave us a name of a suspect, and we just followed the trail from there."
Bryant was arrested on Sept. 7 and released from the Denton County Jail on Sept. 9 – four days before he allegedly met and murdered Vandagriff.
RAW VIDEO: Grapevine Police Update Park Murder
A statement was released on behalf of the Vandagriff family by Randy Vandagriff, the victim's uncle, that read in part:
"We would like to thank the Grapevine Police Department, FBI and all law enforcement agencies assisting in the investigation for their extraordinary efforts. We would also like to thank our friends, family and the friends of our daughter Jackie for all their support in this difficult time."
Vandagriff was a junior studying nutrition at Texas Woman's University in Denton.
TWU released the following statement Monday that read, in part:
Dear TWU Colleagues:

It is with a very heavy heart that I write to let you know we have lost one of our nutrition students this week, 24-year-old Jacqueline Vandagriff of Frisco, Texas. The death of a student affects the entire TWU community, and I know that all of us send our deepest sympathy to Jacqueline's family and friends. Jacqueline exemplified the spirit of learning and service that is the hallmark of our TWU community. She lived her life with a desire to serve others through her interest in nutrition.

Grapevine police are continuing to investigate the circumstances around her death, following the discovery of her remains in Acorn Woods Park the morning of September 14th. I have attached a copy of their press release for your information. Grapevine Police will provide further information to the media later today. If you have any information regarding Jacqueline, please contact the Grapevine Police Department at (817) 410-8127 or TWU police at (940)-898-2911.

A loss of this magnitude reminds us how special and fleeting life can be. May her loss also remind our community how important it is to reach out to one another to offer strength and support and to seek help when needed.

Monica Mendez-Grant

Vice President for Student Life
Grapevine police said Bryant lived in a house near Haslet that was searched over the weekend.
Man Arrested for Grapevine Murder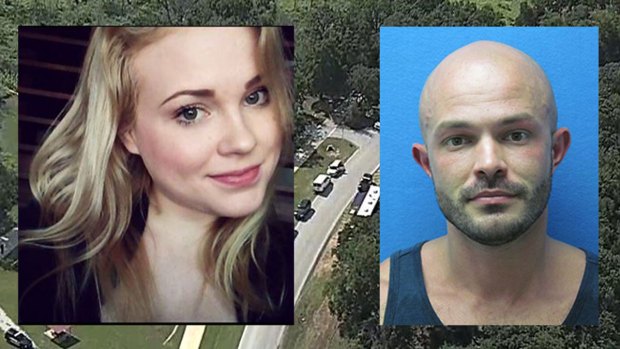 Bryant posted on his Facebook page a vague message at about the same time police say he was leaving the Denton bar with Vandagriff.
The message said: "Teach you tricks that will blow your mind."
Bryant's Facebook page also shows he recently jogged in a Grapevine park not far from where Vandagriff's body was found.
Police also said they were examining an unusual message tweeted on Vandagriff's Twitter account – a day after her body was discovered.
"Never knew I could feel like this," the message said.
Meanwhile, the University of North Texas confirmed that Bryant was recently arrested for trespassing and for stalking a UNT student.
Below is a copy of the arrest warrant affidavit for Charles Bryant:
(Editor's Note: Police originally said the house they searched as part of their investigation was located in Haslet. However, they have confirmed that although the home has a Haslet mailing address, it's in the city of Fort Worth's jurisdiction.)
NBC 5's Holley Ford contributed to this report.