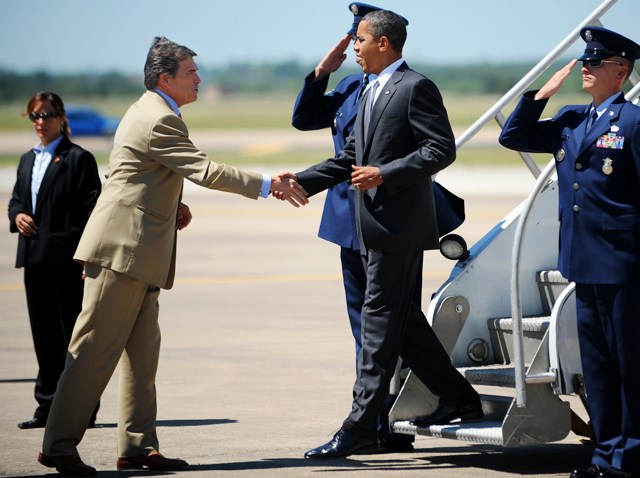 After not snaring time with the president, Gov. Rick Perry has turned down an offer to meet with Secretary of Homeland Security Janet Napolitano and a top adviser to President Barack Obama on border issues.
A governor's spokeswoman said Gov. Rick Perry was denied a meeting with Obama when the president visits Fort Bliss on Tuesday.
Perry spokeswoman Katherine Cesinger said the Republican governor had asked to meet with the president on Tuesday to discuss border security. Cesinger said Monday that White House aides said the president would not be available for such a meeting.
White House spokeswoman Moira Mack responded Tuesday by saying the Obama administration has directed unprecedented resources to the border since March 2009. Mack also said Perry declined a meeting with Napolitano and John Brennan, the president's top homeland security aide in the White House.
Perry was one of the first people the president saw when he stepped from Air Force One during an Austin visit on Aug. 9. On that occasion, Perry hand-delivered a letter to Obama adviser Valerie Jarrett, warning about the "dire threat" from drug violence along the U.S.-Mexico border.
Copyright AP - Associated Press