Laura Harris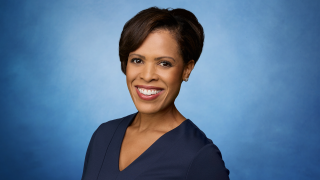 Laura Harris is an Emmy Award and Associated Press award-winning journalist who joined the NBC 5 team in September 2018. She can be seen co-anchoring NBC 5 Today weekday mornings from 4:30 a.m. to 7 a.m.
Some highlights of Laura's career at NBC 5 include covering the Tokyo Olympics in the summer of 2021. She also helped start the childhood literacy initiative at NBC 5 Reading With You. It's an innovative program encouraging elementary-aged children to read at least one book a week throughout the summer to help combat summer learning loss, often referred to as the "summer slide."
She came to Dallas-Fort Worth from the ABC affiliate in Tampa, Florida.
Some highlights of Laura's career at ABC Action News included covering President Barack Obama's visit to Cuba in 2016 and covering the Tampa Bay Rays while they played the Cuban National Team in Havana.
She also covered Pope Francis' historic visit to Cuba in 2015.
E-mail Laura | Follow Laura on Twitter | Like Laura on Facebook |Find Laura on Instagram
On the political side, Laura's extensively covered both the Republican National Convention from Cleveland, Ohio, as well as the Democratic National Convention in Philadelphia in 2016.
Before moving to Tampa, Laura was a morning anchor at the ABC affiliate in Charleston, South Carolina.
Before her time in Charleston, Laura worked for WNEG-TV in Athens, Georgia, CNN Sports in Atlanta as well as TNT Sports in Atlanta.
She is a member of Alpha Kappa Alpha Sorority, Inc. and a graduate of Georgia Southern University, Summa cum Laude and a Division I soccer player for four years.
Her parents live just outside of her hometown of Atlanta, Georgia, and her sister is a litigator in Birmingham, Alabama.