Alanna Quillen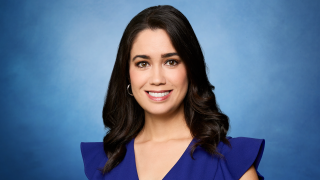 Alanna Quillen joined NBC 5 in October 2019 as a morning reporter for NBC 5 Today.
She is a North Texas native who was born and raised in Mesquite.
Before returning home, she made several stops across the South, most recently at WPTV in West Palm Beach, Florida as a reporter and fill-in anchor. While there, she reported on the tragic school shooting in Parkland, covered President Donald Trump at the Winter White House, and filed field reports throughout Hurricane Irma. She also reported on the ground in the Bahamas as a relief volunteer following Hurricane Dorian.
Her on-air career began in Midland, Texas as a weekend anchor and reporter. She also spent nearly five years in Louisiana working in Monroe and Shreveport as an evening anchor and reporter.
She's a proud graduate of Mesquite High School (Go Skeeters!) and the University of Texas at Arlington, where she studied broadcast journalism and worked on the school newspaper, The Shorthorn. While there, she studied abroad in France and also held internships in the metroplex including D Magazine and NBC 5. During her internship at NBC 5, she wrote feature stories for NBCDFW.com and shadowed the same reporters in the field whom she works alongside today.
Alanna has spent hundreds of volunteer hours working at animal shelters and soup kitchens for the last several years, most recently as an education docent at a sea turtle hospital in Juno Beach, Florida.
She is thrilled to be living just minutes away from her family and hometown friends. Outside of the newsroom, you'll find Alanna spending time with her animals, playing the ukulele, or getting lost in an antique mall.