Dallas Veterans Day Parade
Monday, November 11
Thursday, Nov 7, 2013 | Updated 5:16 PM CDT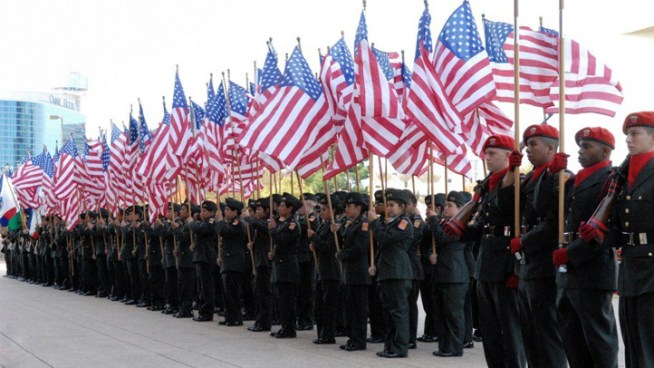 NBC 5 invites you to come out and enjoy the 2013 Dallas Veterans Day Parade on Monday, November 11, in downtown Dallas. Ceremonies will begin at 10:50 a.m. with an "Oath of Enlistment Ceremony" for over 150 enlistees from all services in front of Dallas City Hall. The ceremony will follow at 11:00 a.m. This year's theme is: "Honoring the Veterans and POWs of Vietnam."
The parade will feature military and veterans' organizations, military units and bands, area high school bands and DISD JROTC units. Over 150 entries are expected.
The parade will start at 11:20 a.m. from the former Reunion Arena in downtown Dallas. Over 25,000 spectators are expected. Please note: No backpacks or packages are permitted at City Hall.
Dallas Veterans Day Parade
Honoring the Veterans and POWs of Vietnam
Monday, November 11
10:50 a.m.
Downtown Dallas