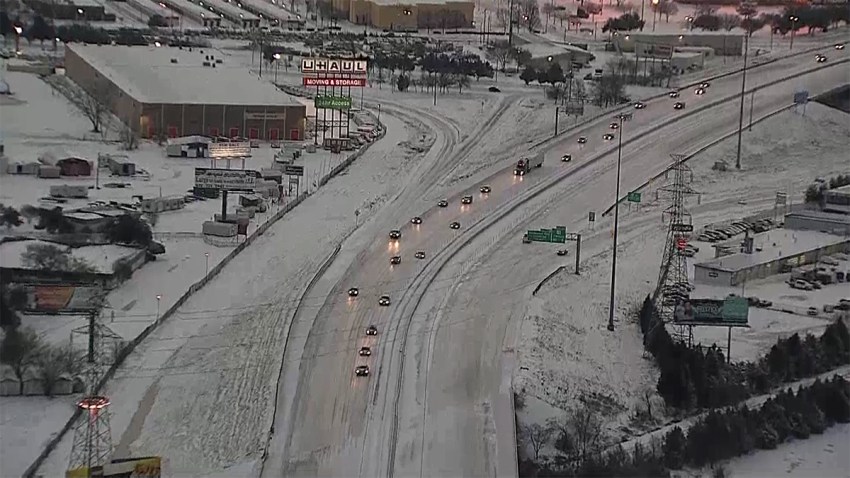 Live video from Chopper 5 will appear in the player above. From time to time the signal may go black — this is normal and the video should return soon.
UPDATE: Chopper 5 is landing to refuel. The stream will return shortly.
Watch as Chopper 5 flies across North Texas to capture the effects of Wednesday night's winter storm.

Weather Connection
Connecting you with your forecast and all the things that make North Texas weather unique.
Overnight precipitation made roads slick and hazardous early Thursday morning.
Most areas experienced 3 to 4 inches of accumulation, but some areas saw as much as 7 inches.