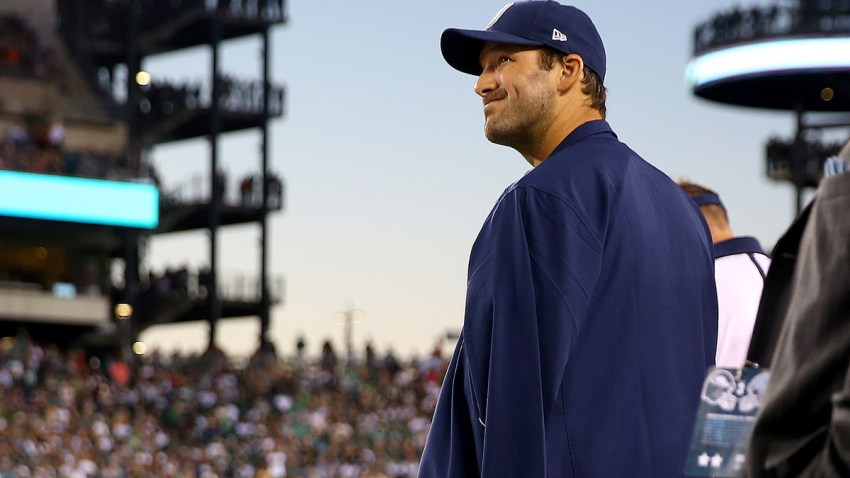 I long ago burned out on Fantasy Football. I can't wrap my little brain around the FanDuelDraftKings craze. And I've wasted lots of time and a little money on not finishing first in those Eliminator Pools. But, alas, like of fans, I do like to have a little extra interest in Cowboys games. So let's do this: I just robbed an imaginary bank and pocketed a virtual $1,000. What better way to spend it than on some mythical wagering.
I'll start with my $1k bankroll and each week – usually on Thursday or Friday – I'll analyze the upcoming Cowboys game and make a wager. With any luck, by Christmas it'll be iPhone upgrades for everyone.
Do I think we'll win? You betcha!
Sports Connection
Connecting you to your favorite North Texas sports teams as well as sports news around the globe.
A blind squirrel sometimes finds an acorn.
In the case of Cowboys' safety Jeff Heath, it happened twice last Sunday in Tampa. For me, it occurred at the end of the game.
I'll admit, I was on the wrong side of Cowboys-Bucs. I took Tampa -1 and was dead in the water. But, alas, in this horrendous Cowboys' season I – like the Bucs – was bailed out by a Dez Bryant drop and a Heath penalty that wiped out what would have been a game-deciding fumble by Jameis Winston at the goal line.
With a bizarre and lucky stay of execution the Bucs won, and I improved to 5-5.
Now, after muddling through two months of guessing on a myriad of mediocre quarterbacks, Tony Romo returns. I'm betting he makes an immediate and lasting positive impact.
I wouldn't bet on Romo running the table, navigating the Cowboys to 9-7 and miraculously into the playoffs. But I am willing to wager on his immediate jolt to Dallas' system.
Despite their seven-game losing streak, the Cowboys are convinced they're not out of it in the NFC Least. And they're right. Only two games back in the loss column, hope lives.
Sean Lee is back. Greg Hardy has enjoyed a relatively quiet week. Bryant kept his mouth shut. And No. 9 is back in uniform. How important is Romo to the Cowboys?
In his last 20 starts, the Cowboys are 16-4. In their last 20 games without him, 5-15.
Plus, in the homogenized NFL it's extremely difficult to lose eight consecutive games.
Cowboys 31, Dolphins 24.
STARTING BANKROLL: $1,000
CURRENT BANKROLL: $910
SEASON RECORD: 5-5
LAST WEEK: 1-0, +$100
THIS WEEK: Cowboys pick-'em over Dolphins, $300
A native Texan who was born in Duncanville and graduated from UT-Arlington, Richie Whitt has been a mainstay in the Metroplex media since 1986. He's held prominent roles on all media platforms including newspaper (Fort Worth Star-Telegram, Dallas Observer), radio (105.3 The Fan) and TV (co-host on TXA 21 and numerous guest appearances, including NBC 5). He lives in McKinney with his wife, Sybil, and two very spoiled dogs.
Copyright FREEL - NBC Local Media