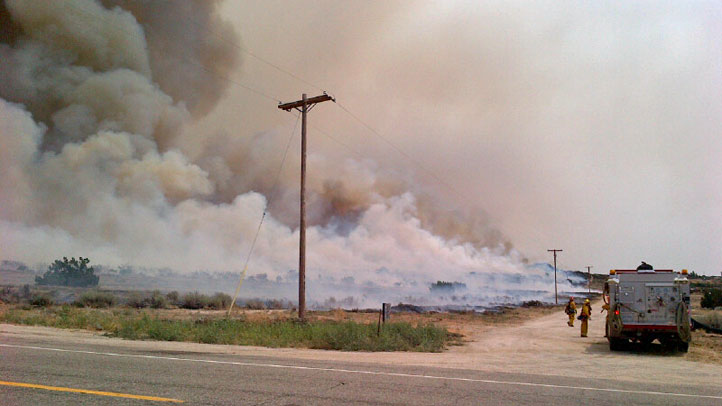 I long ago burned out on Fantasy Football. I can't wrap my little brain around the FanDuelDraftKings craze. And I've wasted lots of time and a little money on not finishing first in those Eliminator Pools. But, alas, like of fans, I do like to have a little extra interest in Cowboys/NFL games. So let's do this: I just robbed an imaginary bank and pocketed a virtual $1,000. What better way to spend it than on some mythical wagering.
I'll start with my $1k bankroll and each week – usually on Thursday or Friday – I'll analyze the upcoming Cowboys/NFL game and make a wager. With any luck, come 2016 it'll be iPhone upgrades for everyone. Or maybe not. Do I think we'll win? You betcha!
Take a $3,000 profit? Or take a swing at turning it into $6,000?
Sports Connection
Connecting you to your favorite North Texas sports teams as well as sports news around the globe.
In other words, double or nothing.
Despite last week's throwaway $10 loss on the ridiculous Pro Bowl, my profit for the NFL season – since way back 22 weeks ago – is a cool $3k. But with this being funny money and with this being the last football game until Labor Day, what the heck. Let's do this.
I know the Panthers are a better team than the Broncos heading into Super Bowl 50. But I also know how the first trip to the big game does weird things to teams. Especially young teams. And especially young quarterbacks.
Cam Newton is the NFL MVP, but he's felt zero stress in the playoffs. The Panthers, playing both games at home, jumped to leads of 31-0 and 34-7 in their two post-season wins. Carolina is 17-1 and is the best team in the league. But I don't see them blowing out a veteran quarterback and a stout defense.
That's why in this game – with $6,000 on the line – I'm betting the Under. As in, the teams will combine to score less than 46 points.
The Panthers have scored a defensive touchdown in both their playoff wins, but Peyton Manning won't make those kind of silly, careless throws. With his defense, he doesn't have to take unnecessary chances. The Broncos have the pass rush and the secondary to keep Newton contained and uncomfortable.
Dabbin' and dancing is all fun and games in blowouts decided by the second quarter. But let's see Cam put together a nine-play, 80-yard drive in the final four minutes against the NFL's best defense with the Super Bowl on the line.
The Broncos have played 18 games this season. Only four times have they allowed three offensive touchdowns. In their playoff wins they surrendered just one touchdown each to Ben Roethlisberger and Tom Brady.
I think the Panthers win. But I think the defenses keep it close. And low scoring.
Panthers 20, Broncos 17.
STARTING BANKROLL: $1,000
CURRENT BANKROLL: $4,000
SEASON RECORD: 12-9
LAST WEEK: 0-1, -10
THIS WEEK: Panthers-Broncos Under-46 points, for $3,000.
A native Texan who was born in Duncanville and graduated from UT-Arlington, Richie Whitt has been a mainstay in the Metroplex media since 1986. He's held prominent roles on all media platforms including newspaper (Fort Worth Star-Telegram, Dallas Observer), radio (105.3 The Fan) and TV (co-host on TXA 21 and numerous guest appearances, including NBC 5). He lives in McKinney with his wife, Sybil, and two very spoiled dogs.
Copyright FREEL - NBC Local Media