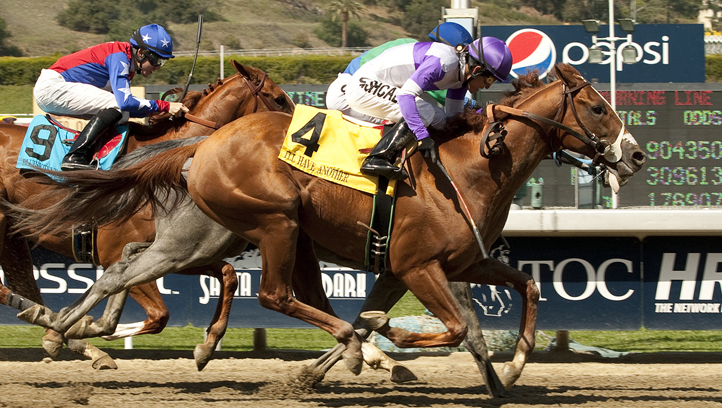 Trainer Doug O'Neill is taking an unconventional path to a Triple Crown bid by using a series of strong gallops rather than formal workouts to prepare I'll Have Another for the Belmont Stakes on June 9.
"There will be a lot of days when I'll Have Another, strictly galloping, will pass a lot of workers," O'Neill said Sunday morning after taking a red-eye flight from his West Coast base and being reunited with his Kentucky Derby and Preakness winner.
The last three Triple Crown champions, Secretariat (1973), Seattle Slew (1977) and Affirmed (1978), all drilled at least one mile in preparation for the 1 ½-mile "Test of the Champion." The Belmont is the longest of the Triple Crown races.
Sports Connection
Connecting you to your favorite North Texas sports teams as well as sports news around the globe.
O'Neill said his plan has everything to do with the vigor the colt brings to his daily morning regimen.
"If anyone got a chance to see him, he stretches and puts a lot of effort into his morning gallops," he said.
I'll Have Another was shipped to Belmont Park the morning after little-known Mario Gutierrez, 25, he ran down Bodemeister by a neck in the Preakness on May 19. His trainer was encouraged by everything he observed.
"His appetite is strong, his stride is great and his coat is there," he said.
O'Neill added, "We have all the confidence in the world in I'll Have Another. As long as he stays healthy and injury-free, we think he'll be very tough."
His pre-race handling of the colt is likely to spark discussion and debate. Seattle Slew, for instance, was given three workouts to fortify him for the Belmont marathon. He went three furlongs in a sizzling 35 4/5 seconds the day before he beat Run Dusty Run by four lengths.
O'Neill appears to be as confident and carefree as he was through the opening two legs of the three-races-in-five-weeks grind that comprise the Triple Crown. He opened what are expected to be daily briefings by saying, "How cool is this to be part of such an historical event?"
I'll Have Another appears to be well prepared for the challenge ahead from a freshness standpoint. Shin problems sidelined him after he ran sixth in the Hopeful last Sept. 5, ending his 2-year-old season with three starts. He was the fifth consecutive Derby winner to compete in two prep races, pulling an upset at 43-1 in the Robert Lewis on Feb. 4 before edging Creative Cause by a nose in the Santa Anita Derby on April 7.
O'Neill, 44, gained a major victory last Thursday when a hearing officer determined that he was not guilty of "milkshaking" in a case involving one of his horses, Argenta. The horse was found to have an elevated carbon dioxide level after finishing eighth in a race at Del Mar on Aug. 25, 2010. The California Horse Racing Board reduced his original suspension of 180 days to 45 days and a $15,000 fine. The remainder of the suspension will be stayed as long as he does not have any Class 1, 2 or 3 medical violations in the next 18 months.
"I was thrilled that they said what I have been saying all along, that there had been no wrongdoing," he said. The suspension won't begin before July 1.
Trainers who "milkshake" horses in an attempt to combat fatigue give them a mix of bicarbonate of soda, sugar and electrolytes. O'Neill has had four carbon dioxide violations in his career.
"I run so many horses, and horses can naturally test high," O'Neill said of a history that is sure to be scrutinized as I'll Have Another attempts to become the 12th Triple Crown champion.
Copyright AP - Associated Press