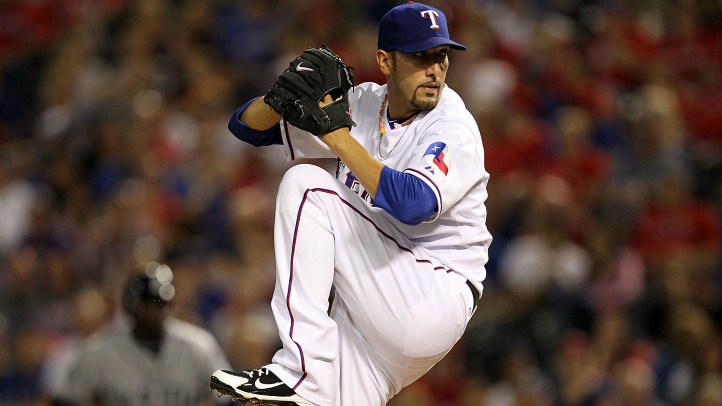 8th inning specialist Mike Adams is expected to be back in the Rangers' bullpen and available against the Seattle Mariners tonight, after missing the entire Astros series with a respiratory infection.

The right hander actually said he felt better and was ready to return on Sunday, but manager Ron Washington held him out of the series finale with Houston as a precautionary measure.

"If we can stay away from him, we will," Washington said, per ESPN Dallas. As it happened, a five-run first inning, a convincing 6-1 victory and an 8 inning, one-run performance from Colby Lewis made letting Adams rest an easy decision.

It was thought that Adams, who will go into the series in Seattle with a 2.51 ERA, a save and nine strikeouts on the year, might be suffering from pneumonia but tests ruled that option out.

"I'm getting better," Adams said. "I told [the coaching staff] I'm good to go. It was kinda bad. I never had a respiratory infection before. It was zapping all my energy."
Copyright FREEL - NBC Local Media