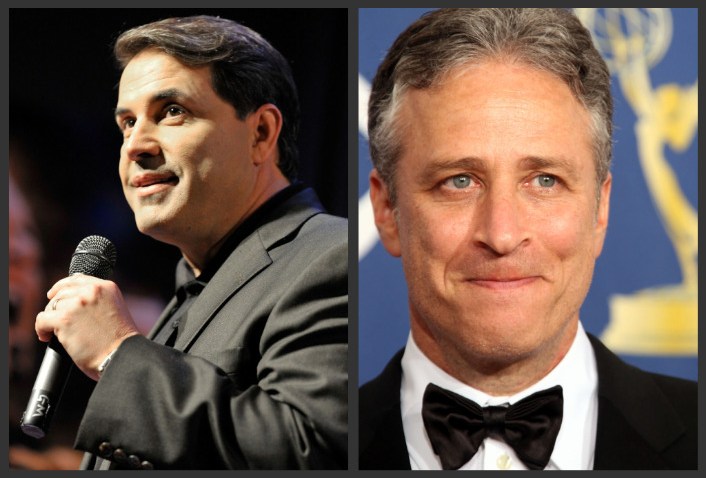 Bygones are bygones between Rick Sanchez and Jon Stewart.
The former CNN anchor issued an apology to the "Daily Show" host Wednesday after calling him a "bigot" and hinting that Jews control TV networks during an interview on a radio show last week, reports USA Today. Sanchez was fired by the network shortly after his comments became public.
Sanchez said that he spoke with Stewart on October 4 and that the two had a "very good conversation," though the funny man mocked him on that evening's "Daily Show," comparing him to the doltish boss on "The Office," Michael Scott. He blamed his "inartful comments" on fatigue from working long hours.
"As John was kind enough to note in his show Monday night, I am very much opposed to hate and intolerance, in any form, and I have frequently spoken out against prejudice. Despite what my tired and mangled words may have implied, they were never intended to suggest any sort of narrow-mindedness and should never have been made," read the statement in part.
Though Stewart skewered Sanchez, he stated that he didn't think the reporter was a bigot and he also attacked the media generally for blowing the story up.
Selected Reading: USA Today, Entertainment Weekly, Washington Post