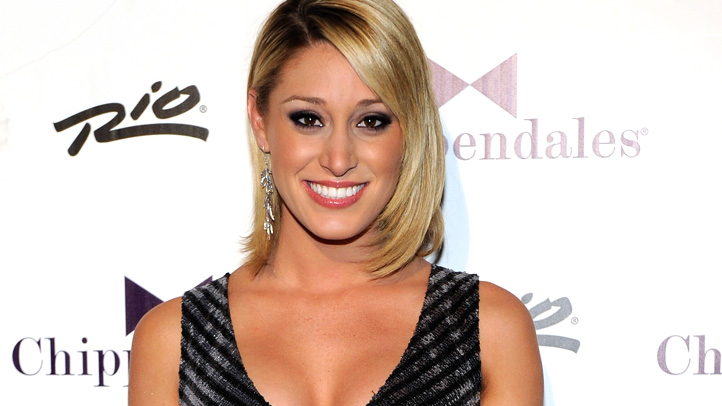 Welcome to Watch List, where we identify five things on TV to watch while you stay at home and downgrade your credit rating to a D-. Come on, now. You know you deserve it after buying that hoverscooter on layaway. LET'S GO!

BACHELOR PAD – 8:00PM (ABC) It's the second season of ABC's reality show featuring former "Bachelor" and "Bachelorette" contestants living in the same house and hooking up all over the place. And this time around, they even added former "Bachelor" Jake Pavelka along with his season's "winner," the saucy temptress Vienna Girardi. And here I thought those two would live happily ever after. Turns out "happily ever after" actually means, "break up and begin greedily accepting every invitation to appear on reality television until their lives are little more than vacuous holes desperately looking to be filled with fleeting attention from the general public." I love stories with happy endings. ANTICIPATION: WASH YOUR HANDS!

ANTHONY BOURDAIN: NO RESERVATIONS – 9:00PM (Travel Channel) It's one of my favorite musicians on one of my favorite shows, as Queens of the Stone Age frontman Josh Homme and Tony cruise around the California high desert together. I know they won't do this, but if they were to just spend the entire hour showing close-ups of tostadas and playing "Make It Wit Chu," I'd be a happy man. ANTICIPATION: ROCK AND ROLL!

TIA & TAMERA – 9:00PM (style) New show! This one features twin actresses Tia and Tamera Mowry, whom I'd never ever heard of until just now. And while both this show and these people are almost certainly of no consequence, I am depressed to know that they're now doling out reality shows to people I've never heard of. Makes me feel crazy old. ANTICIPATION: RANDOM SHALLOW PEOPLE!

SUGAR HIGH – 10:30PM (Food Network) Another new show, this one featuring "Ace of Cakes" star Duff Goldman (DUFFMAN!) going around the country to check out the world's most creative desserts. Meanwhile, yesterday I microwaved a cup of Skippy peanut butter and then put a scoop of chocolate ice cream in the center. The result was proof of a higher power. ANTICIPATION: SWEET!

NORWAY MASSACRE: THE KILLER'S MIND – 9:00PM (Discovery) It's an instadoc on the horrible Norway shootings, and as someone who just read Dave Cullen's brilliant book "Columbine," I can pretty much guarantee that we'll need a whole lot of years to pass before we can even begin to comprehend how and why this tragedy happened. ANTICIPATION: SAD!