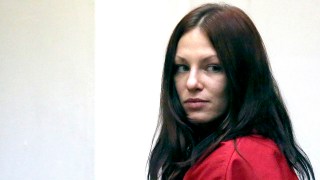 Federal immigration officials are deporting a California woman to Canada after she completed a jail sentence for involuntary manslaughter for giving a fatal heroin shot to a Google executive she was entertaining aboard his yacht.
An Immigration and Customs Enforcement spokesman said Friday that Alix Tichelman's deportation was ordered by a judge because of her felony convictions connected to the accidental overdose death of Forrest Hayes in November 2013.
Immigration agents arrested her after she finished her jail sentence in Santa Cruz County on March 29.
Police said a surveillance video at the harbor showed Tichelman, a prostitute, at first panicking and trying to revive Hayes. Then it shows her casually step over Hayes' body, finish a glass of wine and lower a blind before leaving the yacht.
She was arrested eight months later.
During court proceedings, her attorney said Tichelman, who he called a "wounded bird," had no reason to kill Hayes