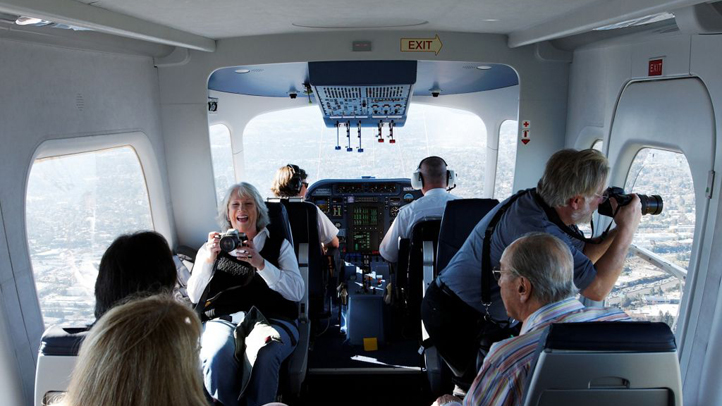 Panoramic views high above the city minus the turbulence a helicopter or single engine jet begets are hard to come by.

Why not feel like you're floating, instead of flying?

Airship Ventures, the only commercial passenger airship operation in the United States is bringing its Farmers Airship to Fort Worth next week.

It's one of only two Zeppelins flying in the world today and the only one in the United States, according to Airship Ventures.

Unlike a blimp, a Zeppelin has a rigid structure inside its envelope, which gives it the ability to sail smoothly and steadily through the air.

The zeppelin stretches 15-feet longer than a standard Boeing 747 and 50-feet longer than the largest commercial blimps flying today.

The company's "flightseeing" tours are usually only offered on the west coast but Farmers Insurance Group is funding a tour of the Zeppelin. A ride will deflate interested party's wallets by $495 and a two-hour sunset view of the Dallas skyline -- ah, how romantic -- is $950.

Flights will take off from Fort Worth Alliance Airport on Sept. 23-25.

If anyone of you clever men take a leap and propose on the airship, email us at newstips@nbcdfw.com.

We want all the juicy details.