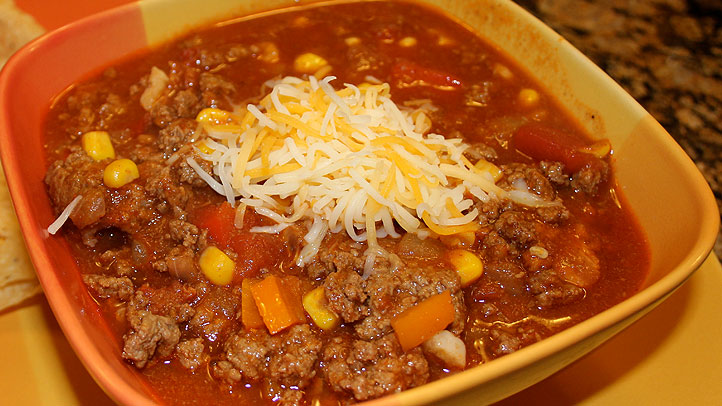 Still looking for something to do this weekend? How about checking out 525 teams of culinary wizards/hopefuls from around the country vying to win a chili competition.
Never heard of Snook? Neither had I ... but it's near College Station and it is hosting the 20th Annual Chilifest.
Don't worry, the event isn't just for Aggies though it does draw a heavy college crowd.
Local
The latest news from around North Texas.
At the event you can try loads of chili (At least we assume you can. Surprisingly, that info isn't on the organizer's website, but it seems like a safe-enough assumption to make). However, even if you're only forced to smell the deliciousness, at least you'll be doing so while listening to some of the best country music around.
Past performers have included the likes of Willie Nelson, Dwight Yoakum and Texas-native Jack Ingram. This year, Dierks Bentley, Wade Bowen, Randy Rogers Band, Stoney LaRue, Jason Boland & The Stragglers and the Bart Crow Band will all take the stage on Saturday.
Make no mistake, this is a big event. Organizers, Texas A&M students, expect this year's crowd to get close to 45,000 and top last year's take of nearly $200,000 -- which was donated to area charities.
Other published accounts of the event and the organizer's website promise warm weather, cold beer and plenty of porta-potties on the 15-acre pasture.
To get there, take Interstate 35 south out of DFW to Waco and exit Texas Loop 340. Go east and take state Highway 6 south to College Station. Exit University Drive/FM 60 and take that west to Snook. Turn right off of FM 60 to FM 3058 ... the Chilifest is in the pasture on the corner.
Tickets are $35 at the event, or they can be bought online prior to the event for $30.
Should you attend, please behave. We noticed on the organizer's Facebook page, they've already posted a warning to not throw your beer cans, full or empty, on the stage. Apparently this was a problem last year. Offenders can be cited, arrested and expelled from the pasture -- even if you haven't yet had any chili.
Have fun, take plenty of milk and remember, "If you know beans about chili, you know chili ain't got no beans."