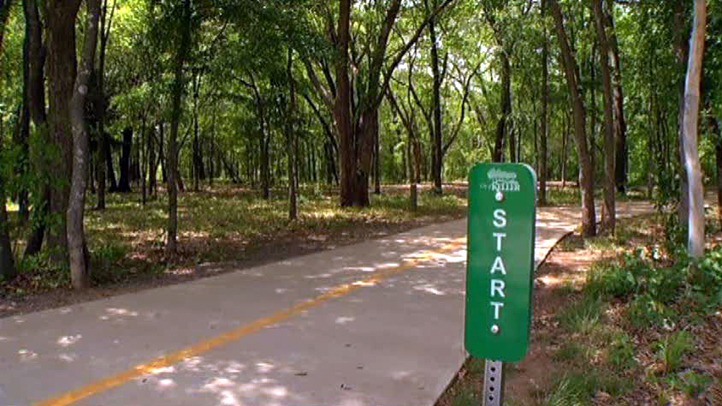 Keller police say a woman was sexually assaulted on a popular trail Monday night.
Police said the 20-year-old woman was attacked on Keller Park trail while she was alone in a wooded area off Keller Smithfield Road between 8:30 p.m. and 9 p.m.
Investigators said the attacker approached her from behind, forced her to the ground and sexually assaulted her on the concrete path. He then jogged away toward the Keller Smithfield bridge, police said.
Local
The latest news from around North Texas.
Keller police have increased patrols after dark.
"We did have patrol officers on bikes in the park that night," Lt. Brenda Slovak said. "They just weren't in that specific area at that specific time. We're asking specifically, females, if you insist on walking at night in the park, walk in pairs. I recommend that you don't walk at night or run at night in the park."
Some women who frequent park said the incident has made them a little leery of who's around them.
Chrissie Huff, a 29-year-old mother of two, said she is keeping an eye on her surroundings. She also told her children they wouldn't be walking in the wooded areas.
"It's frustrating, because this is normally such a safe area, and I hate for that to happen," she said.
In the past couple of days, police have gotten reports of a suspicious man in the park matching the attacker's description. The victim described him as a white man in his late '40s, about 5 feet 10 inches to 5 feet 11 inches tall with a large belly, short gray hair, a receding hairline and a bit of facial hair on his chin, or a soul patch.
Anyone with information in the case should call Keller police.
Police said sexual assaults involving strangers are rare in Keller. In the last 20 years, only one other attack was reported, an assault in June 2008.