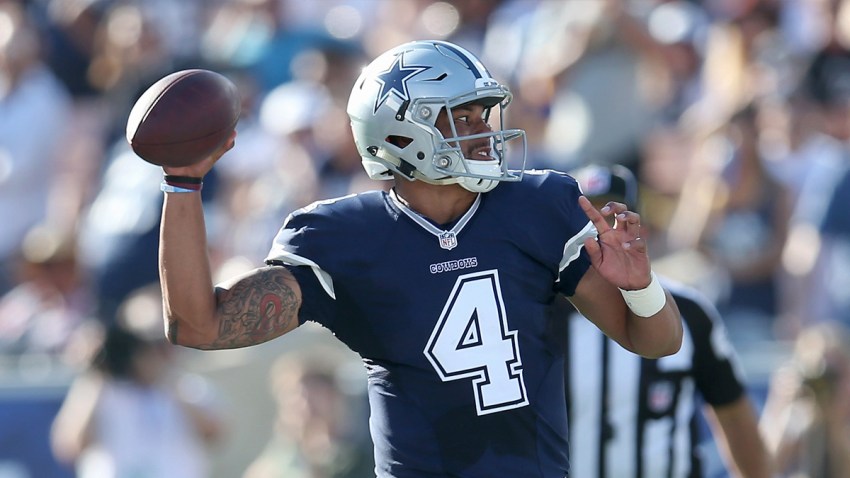 The Cowboys face the Seahawks on Thursday during the "dress rehearsal game."
This third preseason game allows starters to play most of the first half, if not into the third quarter.
Considering the result has no bearing on the actual regular season, there's a lot on the line; jobs, starting positions and key rookies debuting.
Local
The latest news from around North Texas.
Here's a list of things to look out for on Thursday:
Ezekiel Elliott will play a professional football game for the first time.
We've seen flashes of his talent at practice, but we'll learn a lot as he'll face one of the league's best defenses in a game. I don't expect Zeke to get a lot of run considering he's healthy after a hamstring tweak early in camp and the team will rely heavily on the rookie during the regular season. The Cowboys will be without Dez Bryant who is sitting out with a concussion, so we won't get to see the entire first-team offense play together until the regular season opener. However, we will get a taste of how the Cowboys will use Elliott both as a runner and a pass-catcher.
Is Dak Prescott for real?
One former NFL general manager says the Cowboys rookie is a Russell Wilson clone, which is ironic because the two quarterbacks will showcase their skills on the same field Thursday night. Prescott has tallied six total touchdowns in two preseason games. If you didn't know any better, you might think that Prescott was the top overall pick in the NFL draft because he's miles ahead of the other rookie quarterbacks through two weeks of preseason games. The Cowboys have to be drooling at the idea that Prescott could grow into a Wilson clone, because Tony Romo can't play forever. For the first time since No. 9 was a youngster over a decade ago, the Cowboys have an inexperienced quarterback with serious skills and potential. It would be wise for Jason Garrett to give him one series against the Seahawks' top defensive unit.
The No-Name defensive line needs to make a statement.
Rod Marinelli's defensive line project is still ongoing, and probably won't get fixed this season. During the first two preseason games, this group of young, unsung heroes have actually put some pressure on the quarterback. As Garrett likes to say, QB pressure goes beyond sacks and effecting the quarterback can be just as effective. This group has looked OK, but a strong showing against a polished offense like Seattle's will give this unit confidence going into the regular season. Guys to look out for include Ryan Russell, Benson Mayowa and Mike McAdoo.