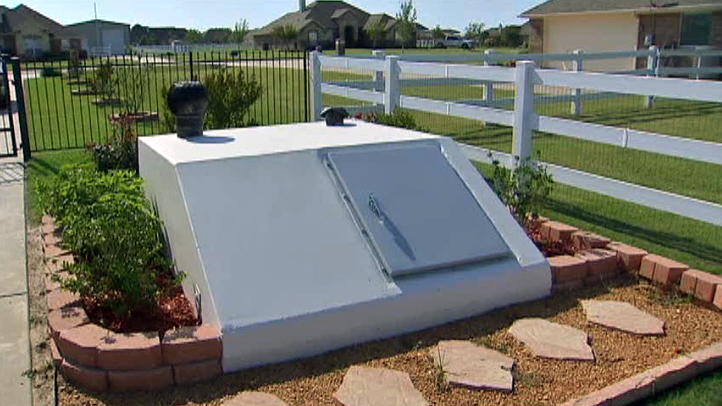 Homeowners in Tarrant County who want to build a tornado shelter can apply for a grant to pay half the cost.
Tarrant County received $400,000 in federal funds to dole out, but few residents have applied, said county spokesman Marc Flake.
"Historically, we've seen these safe rooms do save lives," Flake said. "That's why we wanted to get this out to the public."
Local
The latest news from around North Texas.
The money comes from the Federal Emergency Management Agency.
The program reimburses homeowners for half the cost of a shelter -- up to $3,000.
Wayne Martin near Haslet recently installed an underground shelter in his backyard for $2,800. The county reimbursed him $1,400.
"It's amazing more people haven't taken advantage of it," he said.
Flake said one of the few catches is that homeowners cannot live in a flood zone.
Details on how to apply for the money are available here on the Tarrant County webpage.
The program will continue until next year -- or until the money runs out.