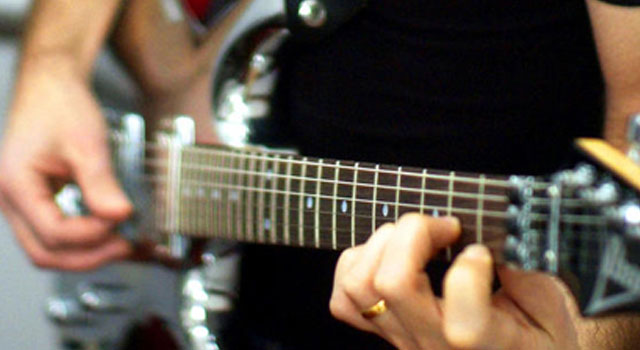 An effort to make Western swing the official music of Texas could see miles and miles of opposition, as one Hill Country music lover finds herself in the opening stanzas of a debate over what defines "Texas music."
"When we're talking about a symbol, we're talking about culture and heritage and history, and something that has been long lasting," said Paula Jungmann, a Boerne housewife who is pushing for the legislative declaration. "When I look at Western swing, that is what I see."
But while she counts no time in politics, Jungmann is discovering that elected officials and creative artist types are pages torn from the same songbook in two big ways:
Local
The latest news from around North Texas.
You never know what they're going to do, and you'll never get them all to agree on anything.
Some musicians -- and the "Beer-drinkers and Hell-raisers" who love them (thank you, ZZ Top) -- are wondering whether lawmakers should be trying to define and symbolize Texas music in terms of one genre.
Particularly if it leaves out Hank Williams' pain songs, Newbury's train songs and "Blue Eyes Crying in the Rain."
"The official sound of Texas should be Texas music in all its glorious facets," said Texas writer Joe Nick Patoski. "No official proclamation is necessary when everybody knows we make music better than anybody else."
Do Bob Wills and Asleep at the Wheel get the nod over Janis and Willie and Stevie Ray and Freddie King? Is swing more of a Texas icon than country or Tejano? Does Tommy Duncan trump Selena, Freddy Fender and Flaco Jimenez, and Buddy Holly? What about the modern sounds of Erykah Badu , Arcade Fire and Explosions in the Sky?
The lilting poetry of George Strait and the raucous protests of Steve Earle and the made-for-the-road tunes of Pat Green and the Dixie Chicks? Let's not forget about jazz great Ornette Coleman, and the hippie favorite Edie Brickell and the Cajun rhythms of Marcia Ball, and the Texas rock of Doug Sahm and Roky Erickson.
And where do the Germans fit into all this?
And how many people will respond to this article listing all the people who haven't been mentioned here?
(For the record, more than 130 Grammy winners alone hail from Texas. So, "I quit. I give up. Nothing's good enough . . . ." Thank you, Edie.)
Jungmann said there is no better icon of the Lone Star State's dance hall heritage than the jazzy, progressive genre first made popular by the likes of Bob Wills and Milton Brown in the 1930s.
It's what drove her to spend the last three years of her life writing to congressmen and state lawmakers to persuade them to add swing to the long list of Texas symbols, which also include the bluebonnet, the mockingbird, the Dutch oven, salsa and the cowboy boot.
A GOP senator from San Antonio rose to the occasion and filed a lyrical resolution singing the praises of the music.
"Born and bred in Texas, Western swing is a musical melting pot that represents the diverse groups that have contributed to the growth and prosperity of our state and the distinctive way of life that has flourished here," reads the resolution by Sen. Jeff Wentworth, "and it is indeed a fitting symbol for the rich cultural heritage that is shared by all Texans."
Of all people, you'd think Ray Benson, founder of the legendary swing band Asleep at the Wheel, would be on the bandwagon.
The front man is as complex and surprising as Western swing itself, and he turned down a request to support the resolution, saying he'd rather see them honor all kinds of Texas music.
"I would hate to have to stand next to my fellow musicians who play blues, rock and roll, jazz, opera, and say, 'Your music is not our official Texas music,"' Benson said.
Eddie Wilson, founder of the Armadillo World Headquarters in Austin in the 1970s, now owns Threadgill's, a cradle of Texas music. And he also has a problem with politicians relegating myriad artists to the B-side.
"The one huge thing Texas music has over all the rest of the world is diversity," Wilson said. "We have more types of good music than any other geographical designation on the globe. Making Texas swing 'official' just cuts it down."
But Jungmann is not alone in her desire to see Western swing and the dance hall tradition, in all its glorious promenade, stay vibrant.
"It's a symbolic way of honoring Texas' musical past and to create an awareness of its history, especially for generations who haven't been fortunate enough to experience that part of Texas culture," said Tom Buckley, editor of Texas Music magazine, who supports the measure.
A few other versions of the idea have been floated: state Rep. Harvey Hilderbran, R-Kerrville, said he may try to change "western swing" to "Texas music." And Benson suggested creating a second official state song, like "San Antonio Rose" or "Miles and Miles of Texas." The Wentworth resolution is awaiting a vote in a Senate committee, and Jungmann is determined to boogie back to Boerne with a victory.
She knows Western swing has made Texans dance all night for generations. She just wants it to stay a little longer.
Highlights of the proposed resolution to make Western swing the official music of Texas:
"In the field of music, Texas has nurtured important developments in a variety of genres, but of the many styles that have thrived here, one is particularly emblematic of our state's unique character: Western swing."
"A lively sound that has enjoyed enduring popularity over the course of nearly a century, Western swing reflects the ethnic diversity of Texas by encompassing many of the musical traditions that were introduced to the state by the groups that settled here."
"A key to the appeal of this spirited music is its exceptional ability to get people dancing; this quality, too, is evocative of Texas, a state in which dance halls have historically been central to the social life of its communities."
"Born and bred in Texas, Western swing is a musical melting pot that represents the diverse groups that have contributed to the growth and prosperity of our state and the distinctive way of life that has flourished here."
Copyright AP - Associated Press