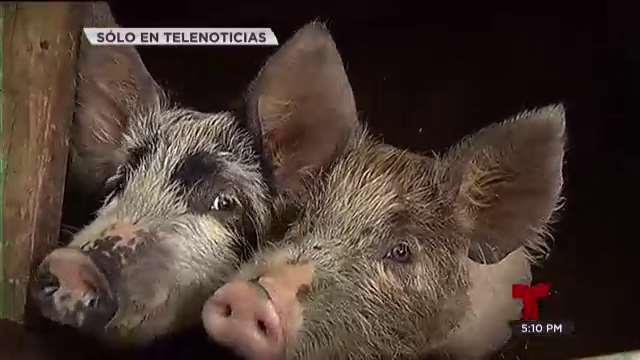 The following is an unedited news release from the Dallas Stars, published Nov. 20, 2017.

CANADIEN BACON
The Dallas Stars host the Montreal Canadiens on Tuesday night in the first of two contests between the clubs during the 2017-18 regular season and the only meeting in the Lone Star State. Dallas comes into Tuesday's game having earned points in four of the last six overall games (2-2-2) against Montreal. The Stars have recorded points in three-straight games (2-0-1) on home ice against the Canadiens and since moving into American Airlines Center for the 2001-02 season, have points in seven of the nine games (5-2-2) against the Habs. During the 2016-17 campaign, the Stars earned a 0-1-1 record against Montreal with a 0-0-1 record at American Airlines Center. In the most recent game between Dallas and Montreal, the Canadiens defeated the Stars, 4-1, on March 28, 2017 at Bell Centre. Forward Curtis McKenzie potted the lone unassisted goal (1-0=1) for the Stars in the first period and goaltender Kari Lehtonen stopped 32-of-36 shots he faced.

THE FRENCH CONNECTION
Forward Antoine Roussel tied his career-high with three points (1-2=3) in Saturday's matchup with the Oilers. He recorded the third three-point game of his NHL career and his first since recording a hat trick (3-0=3) on Feb. 18, 2017 vs. Tampa Bay, when he became the first French player in NHL history to record a hat trick. The Roubaix, France native has six points (2-4=6) in 20 games this season, ranking eighth in the NHL and leading the squad with 43 penalty minutes. He posted 27 points (12-15=27) last season in 60 regular-season games, and finished eighth in the NHL and paced Dallas with 115 penalty minutes. Roussel was one of only six NHLers to post at least 10 goals, 25 points and 100 penalty minutes in the 2016-17 campaign, while he is the only active player in the NHL to have done so in each of the last four seasons. The forward has skated in seven career games against Montreal and has recorded nine shots on goal.

Local
The latest news from around North Texas.
ALEXANDER THE GREAT
Forward Alexander Radulov posted two points (1-1=2) vs. Edmonton on Saturday and has inked the scoresheet in 10 of his last 11 games (6-9=15). Radulov saw his nine game point streak (5-8=13) snapped on Thursday night against the Tampa Bay Lightning. He was riding the longest point streak of his NHL career, breaking his previous best of points in eight-straight contests (8-2=10) from Jan. 21 - Feb. 7, 2008 as a member of the Nashville Predators. His streak was the longest by a Stars player since forward Patrick Sharp notched points in 12 consecutive games (6-9=15) from Dec. 19, 2015 - Jan. 9, 2016. This season, Radulov shares second on the Stars with 19 points (7-12=19) while ranking second in assists (12) and ranking third in goals (7). His eight points (3-5=8) on the power play this season shares 18th among League skaters and is tied for first on the Stars. Additionally, he has scored two game-winning goals this season, which is tied for 19th in the NHL and first on Dallas. The native of Nizhny Tagil, Russia spent the 2016-17 campaign as a member of the Canadiens, recording 54 points (18-36=54) in 76 regular-season games. Additionally, he skated in six postseason contests and recorded seven points (2-5=7). In parts of three seasons as a member of the Predators, he has recorded two assists (0-2=2) in two career games against Montreal.

WHEN YOU BISH UPON A STAR
Goaltender Ben Bishop turned aside all 18 shots he faced on Saturday afternoon vs. Edmonton in relief of goaltender Kari Lehtonen for his eighth win of the season. Bishop also tallied his first assist (0-1=1) as a member of the Stars on Jason Spezza's power play tally. On home ice this season, Bishop owns a 6-1-0 record with a .948 save percentage and a 1.36 goals against average and one shutout in eight appearances. Among NHL goaltenders with at least eight appearances on home ice, Bishop ranks first in GAA (1.36), shares first in assists (1), second in SV% (.948), shares third in shutouts (1) and is tied for fifth in wins (6). The Denver, Colo. native has earned an 8-6-0 record in 16 appearances this season, recording a 2.78 GAA with a .903 SV%. He appeared in one game last season against the Canadiens as a member of the Lightning, recording a 0-1-0 record and stopping 23-of-25 shots on goal. Bishop boasts a 10-4-3 record with a 1.81 GAA and a .931 SV% in 18 career appearances against Montreal.