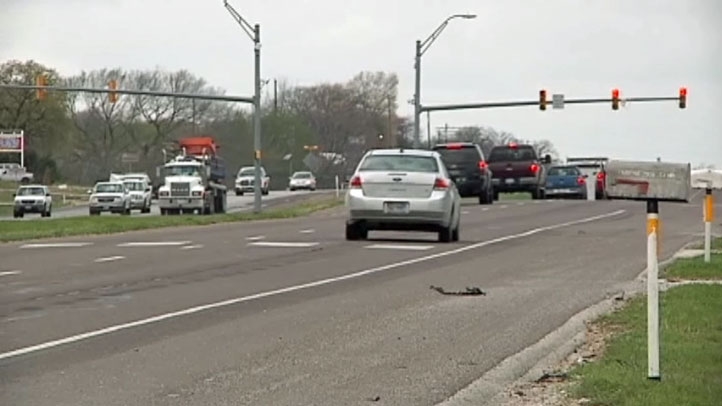 Springtown drivers say they are anxious for another solution to years of traffic crashes at a Parker County intersection.
Commissioner George Conley said 25 crashes have happened at the intersection of Highway 199 and Jay Bird Lane. Seven of the crashes -- four of which have occurred since 2010 -- were fatal.
The Texas Department of Transportation installed two traffic lights, one on each side of Highway 199, in 2006. But Conley said there have been just as many crashes since the lights were put in.
Local
The latest news from around North Texas.
Precinct 1 Constable Larry Nix agrees. He said drivers cannot see the stoplight because of the hills.
"It's not just being able, I think, to see the lights at this intersection," he said.
He and others said the lights look like golf balls from far away. As drivers travel closer down the hill, their line of sight camouflages the signals and stopped cars, he said. And it's hardest to navigate when the sun is bright, he said.
"It's hard -- especially the right-hand lane is harder, because that's where most of them got hit, but when it's red, I do not like stopping at that intersection," Nix said.
TxDOT added rumble strips and painted warnings on the road that tell drivers a signal is coming about eight months ago.
On Valentine's Day, a woman was rear-ended when she was stopped at the light. Her mother, Billie Jo Steward, passed the wreck and called her daughter to warn her about it.
"[There was] no answer on the phone, no answer, and then finally I heard her voice and I said, "Sissy, go the other way home. There's a wreck,' and she said, 'Mom, it's me. I'm in the wreck," Steward said.
Residents and officials from the county and the constable's office have contacted TxDOT to help find a solution. They said they were pleased with the agency's willingness to work with them.